BUSINESS DEVELOPMENT CONSULTANT
ANPHABE.COM ,

Ho Chi Minh - Vietnam

1000

Competitive

Posted: 07 Jun 2022
hZWYm5tglWuZmZeExaBkb-GkoGOYcFLJpMWoq4DHo5ifmatXc6xsl2lrUr98qKellJ--naXGjIHTmoCR3N7Q0MXIo8nYmdCnhp7VnZygU5vbn8mmz6WeiHPXb2lqoFeVo6SlroKolLGZn5uFc6lsa21V0pSoxZ2qhnOVapOf39SempyIzp_DmM3HhJ7NoGRqmGefbeOz
Job Description
Anphabe is the pioneering consulting firm in Employer Branding and Happy Workforce solutions. We are proud to be Vietnam exclusive partner of reputation global service provides i.e. Linkedin, Workplace by Meta.
We are looking for an ambitious and energetic Business Development Consultant to help us drive new growth especially through key partners' solutions. You will be the front of the company and will play important role in creating exciting Vietnam entry-strategies for Linkedin, Workplace by Meta. This position report directly to Business Development Manager:
In charge of a group of top clients with own target: from prospecting, factfinding, solution introductions and close deals
Build long-term strategic relationships with new and existing customers
Play the role of coordinator with Partner to ensure clients' best deal as well as service's delivery and satisfaction.
Work closely with marketing team to help gain attraction for partners' services. When relevant, play the role of Anphabe representative in knowledge sharing session as a way to marketing and build qualified leads  
Job Requirements
1 - 2 years of working experience in Sales / Business development. Experiences in HR-related services would be a plus.
Proven sale track record
Good communication & presentation skills (written and verbal) in both Vietnamese and English
Ability to work independently with minimal supervision
Passion for Business development and Network building
Detail-oriented, disciplined, enthusiasm and positive attitude
Have a great sense of ownership and responsibility
Bachelor degree, major in Sale / Marketing / HR / Communication will be preferred   
  * Only suitable candidates will be contacted by Anphabe Team.  

Additional Information
Job Level

Experienced (Non-manager)

Job Type

Full-Time Permanent
About ANPHABE.COM
Anphabe is the pioneer consulting firm providing Employer Brand and Happy Workforce solutions. We are proud to be the organizer of Vietnam Best Places to Work – the most reputable recognition of top employer brands in Vietnam over the last eight years. Anphabe is now active in five key areas of business:
HR Research & Consultancy
Employer Brand Activation
Talent Acquisition & Engagement
Happy Workforce Training
Networking Community for Professionals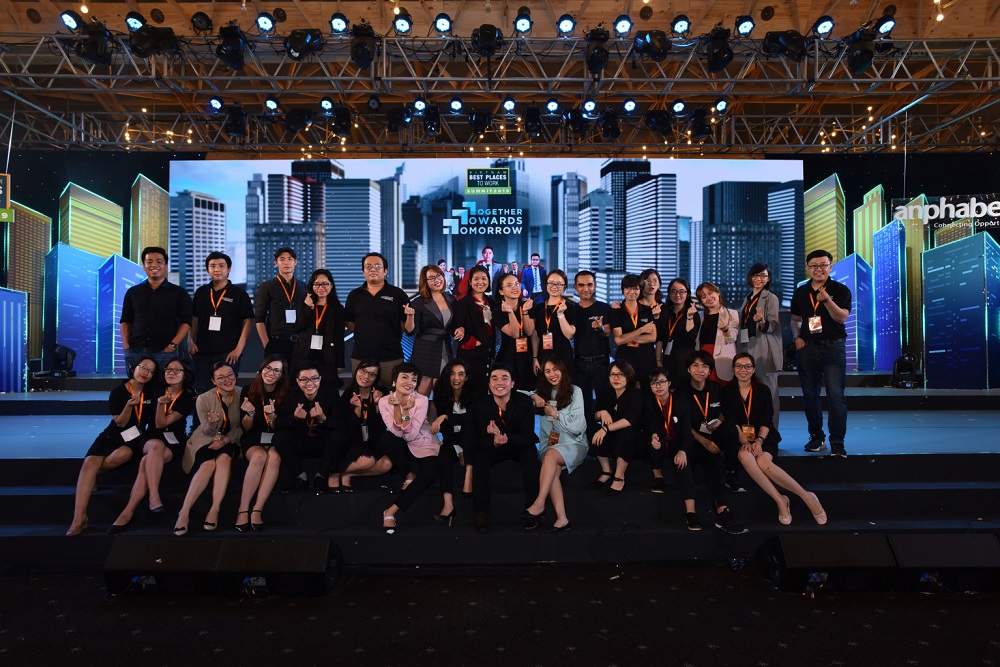 BUSINESS DEVELOPMENT CONSULTANT
hZWYm5tglWuZmZeExaBkb-GkoGOYcFLJpMWoq4DHo5ifmatXc6xsl2lrUr98qKellJ--naXGjIHTmoCR3N7Q0MXIo8nYmdCnhp7VnZygU5vbn8mmz6WeiHPXb2lqoFeVo6SlroKolLGZn5uFc6lsa21V0pSoxZ2qhnOVapOf39SempyIzp_DmM3HhJ7NoGRqmGefbeOz