Nhân viên Telesales
ANPHABE.COM ,

Ho Chi Minh - Vietnam

600

Competitive

Posted: 12 Jan 2021
hZWYl5VglG6Uk5mExaBkb-GkoGOYcFLJpMWoq4DHo5ifmatXc6xsl2lrUr98qKellJ--naXGjIHTmoCR3N7Q0MXIo8nYmdCnhp7VnZygU5vbn8mmz6WeiHPXb2lqoFeVo6SlroKolLGZn5uFc6lsa21V0pSoxZ2qhnOVapOf39SempyIzp_DmM3HhJ7NoGRonWaZbeOz
Job Description
Tìm kiếm khách hàng mới, phân loại danh sách khách hàng tiềm năng,
Thực hiện cuộc gọi cho khách hàng để giới thiệu sản phẩm/ dịch vụ của công ty.
Tìm hiểu thông tin và nhu cầu của khách hàng qua điện thoại.
Quản lý thông tin và cập nhật dữ liệu khách hàng để xây dựng cơ sở dữ liệu.   
Báo cáo với cấp trên về tiến độ và kết quả công việc hàng tuần.
Thực hiện những công việc khác theo yêu cầu.
** Quyền Lợi
Lương thưởng cạnh tranh.
Được đào tạo các kỹ năng và kiến thức cần thiết cho công việc.
Được hưởng đầy đủ phúc lợi theo quy định pháp luật: BHXH, BHYT, BHTN,..
15 ngày phép/ năm, khám sức khỏe, team-building, company trip hằng năm.
Job Requirements
Tốt nghiệp Đại học/ Cao đẳng - sinh viên mới ra trường hoặc có 1 năm kinh nghiệm.
Có kinh nghiệm làm việc ở vị trí telesales hoặc các vị trí khác tương đương.
Giọng nói dễ nghe, giao tiếp tốt qua điện thoại
Bền bỉ, kiên trì, có khả năng xử lí các tình huống hoặc các vấn đề phát sinh khác.
Additional Information
Job Level

Experienced (Non-manager)

Job Type

Full-Time Permanent
About ANPHABE.COM
  We are Anphabe, the pioneer in Happy workforce and Employer Brand solutions who are strategic partner to many top company in Vietnam. Our aim is to create positive values to our clients by turning them into Vietnam Best Places To Work and through that Anphabe itself also becomes one.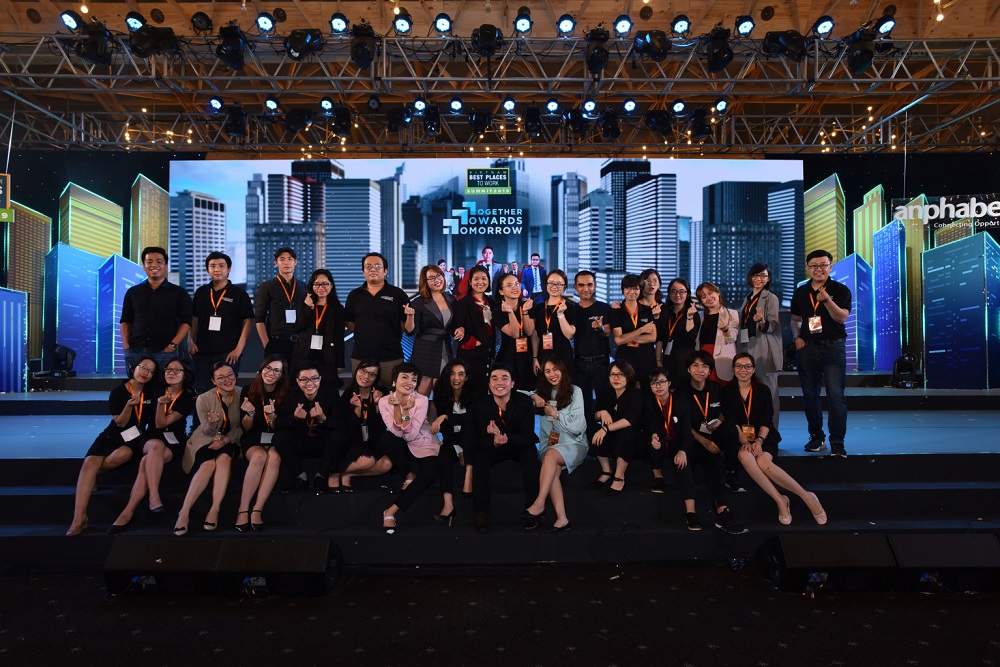 Nhân viên Telesales
hZWYl5VglG6Uk5mExaBkb-GkoGOYcFLJpMWoq4DHo5ifmatXc6xsl2lrUr98qKellJ--naXGjIHTmoCR3N7Q0MXIo8nYmdCnhp7VnZygU5vbn8mmz6WeiHPXb2lqoFeVo6SlroKolLGZn5uFc6lsa21V0pSoxZ2qhnOVapOf39SempyIzp_DmM3HhJ7NoGRonWaZbeOz