Public Profile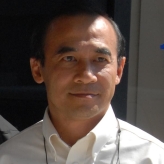 GS. Alexander Le Trung Cang
Psychotherapist - Philosophical Counseling & Midwifery: Family, Education, Career, Mental Health. Human Resources Liaison
Westminster
(United States) -
733 connections
JOIN Anphabe to know more about GS. Alexander Le Trung Cang
See who you and GS. Alexander Le Trung Cang know in common
Follow GS. Alexander Le Trung Cang's online activities
Contact GS. Alexander Le Trung Cang directly
And be part of Vietnam largest community for business leaders & experts
Not this GS. Alexander Le Trung Cang? View more »
Current:

Psychotherapist - Philosophical Counseling & Midwifery, HR Liaison

at

FACILITATED HOUSING - KINH AIR

Past:

Program Director, Human Resources, Liaison at AHR-NETWORKS

Education:

United States, United States

Connection:

733 connection(s)
GS. Alexander Le Trung Cang
Professional Educational & Business Liaison Consultant
FOUNDER OF ESOTERIC SOCIETY FOR LOVE, WISDOM & SELF-LIBERATE
https://www.facebook.com/note.php?note_id=344640828897156

https://www.facebook.com/alexandercle?sk=notes

"Greatest blessed to those who have teacher which guides and raises them above their parents' intellectual and spiritual background; and surpass beyond their own teachers".
--- Evolution of mankind ---

(714) 924-8463
http://www.facebook.com/alexandercle
http://twitter.com/#!/AbsoluteWisdom4
https://www.maven.co/maven/170845
https://www.facebook.com/note.php?note_id=344640828897156
http://www.linkedin.com/pub/alexander-le-trung-cang/14/a3b/12b
Email: alexandercle@gmail.com

Provide One on One Private Professional Tutorial Coach for Expedient Verbal Business English Communication.

PROFESSIONAL EDUCATION & BUSINESS LIAISON CONSULTANT:
Company's In-House Recruiter, Mentor, and Counselor. Specialize in Resolve Internal Growth, Interpersonal Conflict, Social Addiction, Personal's Block, Career, and Life's Unknown Challenges for Overall Well-Being. For Self-Advancement in Career, Education, Inter-Personal Love, and Family Affair. Catalyst to Business Speculation, Identify Problem, and Increase Net Production.

Philosophical Counseling Practitioner. Practice Art of Healing Chronic Physical and Mental Pain; within business and personal life environment. Career Counselor, Personal Coach, and Mentor for Maximum Potential.

"I am similar to my teacher, a teacher of love, a healer to the wounded, a counselor to growth, a coach to excellence, a friend of the good and the bad; and a student to all."

http://www.facebook.com/note.php?saved&&note_id=298942670133639




Industries:

Legal/Marketing Research/Consulting, Education/Training, Headhunting & HR Services

Specialities:

G.S Alexander Lê Trung Cang,
Chuyên Khoa Tâm Lý Giáo Dục Đào Tạo và Trị Liệu
"Con hơn Cha, là nhà có Phước; con hơn Thầy, là nhà đại Phước"

Sáng Lập: XÃ HỘI NGHIÊN CỨU ĐIỀU TRỊ BÍ TRUYỀN -
TU LUYỆN YÊU THƯƠNG, MINH TRIẾT, VÀ ĐẮC NHÂN TÂM
https://www.facebook.com/note.php?note_id=344640828897156

https://www.facebook.com/alexandercle?sk=notes

Chuyên đảm trách: (1) Rèn luyện sức khỏe bằng phương pháp thở khí công và hấp tinh đại pháp bí truyền; (2) Điều trị tiểu đường, cao huyết áp, đau nhức, tự kỷ, ảo tưởng, đồng tính; (3) Sửa đổi, phân giải, giải tỏa các khó khăn tâm lý, bệnh tật, và mâu thuẫn trong nội tâm; các khó khăn trong học đường, tình duyên; (4) Hướng dẫn nghệ thuật yêu đương cho thanh thiếu niên, vợ, chồng, gia đình, và mọi hoàn cảnh. Xin gọi lấy hẹn trước, (714) 924-8463 alexandercle@gmail.com
5) Đặc biệt luyện đàm thoại, sửa giọng Anh Ngữ cấp tốc: HỌC PHƯƠNG PHÁP TỰ LUYỆN ANH NGỮ NÓI VỚI TRÌNH ĐỘ CHUYÊN NGHIỆP - SELF PERFECTED PROFESSIONAL ENGLISH COMMUNICATIONAL SKILL ONLINE FOR VIETNAMESE -http://www.facebook.com/note.php?saved&&note_id=209268759101031

Luôn hổ trợ và tự rèn luyện hành trình tu tâm, nhằm thắng đạt và giàu sang bốn loại kiến thức trong cuộc sống: Phước, Lộc, Thọ, và Tuệ.



Psychotherapist - Philosophical Counseling & Midwifery, HR Liaison

FACILITATED HOUSING - KINH AIR

January 2008 - Present

(15 years 4 months)

Program Director, Human Resources, Liaison

AHR-NETWORKS

April 1994 - Present

(29 years 3 months)
Groups and Associations:

_ 1980 - Present, Senior member of The Noetic Society, and Opening Mind Academy.
_ 1983 - Present, Associate Colleague since early develop of Philosophical Midwife Program by Pierre Grimes Ph.D.
_ 1988 -1994, Member of California Peace Officer, Department of Corrections, and Communities Parole Division.
_ Ongoing Advance Study and Treatment on Professional Work Ethics Problems, Internal Conflict & Personal Growth, Psychological Constipation, Intellectual Masturbation, and Psychological Cancer.

Honors and Awards:

_ 3 years Chemical Engineer and Material Science, 1980 (SUNY Stony Brook, New York)
_ 30 years formal and informal study world classical Greek and Chinese Literatures, Martial Art, Yoga and Mediation.
_ Black belt Judo, Akido. Master of Taichi, Chi Kong, Power-Breathing.
_ 1973-1977, All County Champ in Track & Field, Cross Country, Nassau Count, N.Y
_ 1977, Awarded 6 Varsity Honor Sport Letters. Lynbrook H.S, New York.
_ 1977, Sub-three hours, New-York Marathon; 1986 Los Angeles Marathon.
_ 1977, Knight of Pythias Award, The Most Accomplished Student of the Year.
_ 1983, 1984, Top Salesman of the Month Award, The Federated Group.
_ 1988, First place in fitness training, State California Department of Correctional Training Academy.
_ 1988, SERT team member, Special Emergency Response Team – California Dept. of Corrections.
_ 1991, First Vietnamese ever promoted to rank Lieutenant in Peace Officer as State Parole Agent, California
_ 1992, Second Captain, Fitness Team, of California Dept. of Corrections – State Parole Division, California
_ 1996,1997, Top Salesman of the Month Award, Panasonic CBS Inc.
_ 2005, 2006 Outstanding Award for International Marketing Achievement, Marriot Newport Coast, California

Hobbies and Interests:

GS. Alexander Lê Trung Cang
Psychotherapist - Philosophical Counseling & Midwifery:
Family, Education, Career & Mental Health . Human Resources Liaison
Founder of Esoteric Society for Intellectual Martial Art & Longevity.

Chuyên Khoa Điều Trị, Tư Vấn Tâm Lý, Giáo Dục, Đào Tạo, và Nghề Nghiệp.

http://en.gravatar.com/alexandercle
View GS. Alexander Le Trung Cang's full profile to...
See who you and GS. Alexander Le Trung Cang know in common
Follow GS. Alexander Le Trung Cang's online activities
Contact GS. Alexander Le Trung Cang directly
Not this GS. Alexander Le Trung Cang? View more »