Public Profile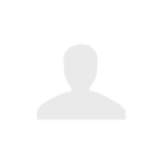 Trí Tri
TALENT SEARCH & SELECTION at Tri Tri Group
Ho Chi Minh
(Vietnam) -
66 connections
JOIN Anphabe to know more about Trí Tri
See who you and Trí Tri know in common
Follow Trí Tri's online activities
Contact Trí Tri directly
And be part of Vietnam largest community for business leaders & experts
Not this Trí Tri? View more »
Current:

TALENT SEARCH & SELECTION

at

Tri Tri Group

Education:

Hoa Sen University of HCMC, Vietnam

Connection:

66 connection(s)
Job Function:

Human Resources

Industries:

Advertising/PR, Education/Training

Job Level:

Team Leader/Supervisor
Groups and Associations:

We are fiercely dedicated to developing and coaching people to build individual abilities and organization capabilities for greater performance through a range of concepts, methodologies as well as philosophies. Typical examples of those are"Tam Nghiệm"philosophy (Trải: Learning by doing – Chứng: Learning by observing – Chiêm:Thinking ahead for future),"Balanced people development" concepts based on all physical, emotional, mental and spiritual aspects; "Work-applied Training and Result-delivered coaching" methodology.
Our consistently high standards for service and people are maintained based on Dedication, Integrity and Professionalism.
Tri Tri is full of smart, driven, and passionate people who care a lot more about getting it done. We share clients' and partners' aspirations, work to understand their reality, and align our incentives with their objectives. We ensure the right transformation from strategies into reality, from planning to execution, from decisions into actions, with solutions uniquely tailored to clients' and partners' specific conditions.
Sharp visionary thinking, smart strategy, holistic approach, practical action plan, enduring success; commitment and consistency to take responsibilities and accountabilities.

Honors and Awards:

Our mission is to build and develop individual abilities and organization capabilities to greater heights through sustainable and integrated solutions including Restructuring and Strategic management consulting; Training and Coaching on leadership and personal effective skills; Recruitment and Executive search; Communications for consistency and collaboration. We are passionate about helping individuals find purpose at work to perform at their best and enjoy meaning of life at the fullest; we are focused on transforming organizations into sharper, smarter and better version of themselves
We provide added value solutions to support the top executives, business leaders, investors who are seeking to tackle the toughest economic and societal challenges in an increasing world of change through sharp and "easy-to-understand" Philosophy, practical and unique Methodology, tailored and "easy-to-apply" Tools,…to help employees, teams, organizations, and communities to reach new heights of excellence and enjoy feeling of happiness.
View Trí Tri's full profile to...
See who you and Trí Tri know in common
Follow Trí Tri's online activities
Contact Trí Tri directly
Not this Trí Tri? View more »