Public Profile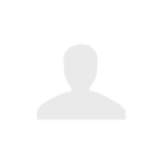 Lan Vy Huynh
Recruitment Staff at HR Strategy
Ho Chi Minh
(Vietnam) -
3 connections
JOIN Anphabe to know more about Lan Vy Huynh
See who you and Lan Vy Huynh know in common
Follow Lan Vy Huynh's online activities
Contact Lan Vy Huynh directly
And be part of Vietnam largest community for business leaders & experts
Not this Lan Vy Huynh? View more »
Current:

Recruitment Staff

at

HR Strategy

Education:

banking university, Vietnam

Connection:

3 connection(s)
Web: www.hrstrategy.vn & www.congdongnhatuyendung.club

Let's follow us by:
Facebook: https://www.facebook.com/Managementjob/?ref=bookmarks
Meaning Short Story: http://www.hrstrategy.vn/category/meaning-short-story/
Job posting by industry: http://www.hrstrategy.vn/2019/03/20/view-all-job-posting-in-all-industries-from-hr-strategy/
Training courses on promotion: http://www.hrstrategy.vn/category/promotion-for-in-house-training-course/
Flower Service for Office: http://huongvietflowers.org/hoa-van-phong-a177898/
Job Function:

Human Resources

Industries:

Headhunting & HR Services

Specialities:

Dear All ,

Currently, HR Strategy has some urgent Korean Interpreter jobs. Please help to forward to your friend in your network. Thank you very much.

View job posting here:
Korean Interpreter_Bien Hoa_Dong Nai
http://www.hrstrategy.vn/job/hr-strategys-client-dong-nai-specialist-korean-interpreter/

Korean Interpreter_HCM

http://www.hrstrategy.vn/job/hr-strategys-client-ho-chi-minh-city-specialist-korean-interpreter-work-in-employee-relations-part/

If it suits to you & your friend in career path, please apply online
your Resume (CV) to hr.recruitment.hrstrategy02@gmail.com or contact Phone/ Zalo/ Viber to Ms. Vy at 0937 823 782. Thanks alot.

Thanks & Best Regards,
Groups and Associations:

Nowadays, HR Strategy is named for headhunting company with the recruitment post of high monthly salary from $2,000 to $12,000. We proud of our ability having CRM to help clients, candidates as we have collected a big data Vietnamese & expat candidates. Our clients are both local and international organizations in Vietnam and overseas from various fields which includes Real Estate, Hospitality, Finance & Investment, Banking, Media Agency, TVC, FMCG, Retail, Manufacturing, Logistics

Honors and Awards:

HR Strategy's life in 2011 with first step in Training Service, but by the time 80% our revenue come from Executive Search & Selection Service. Over 7 years of continuous improvement, thanks to the customer's trust & love. HR Strategy has firmly built our brand broadly.
View Lan Vy Huynh's full profile to...
See who you and Lan Vy Huynh know in common
Follow Lan Vy Huynh's online activities
Contact Lan Vy Huynh directly
Not this Lan Vy Huynh? View more »