Public Profile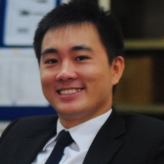 Hoang Kim Duong
Looking for new opportunities in Marketing
Ho Chi Minh
(Vietnam) -
35 connections
JOIN Anphabe to know more about Hoang Kim Duong
See who you and Hoang Kim Duong know in common
Follow Hoang Kim Duong's online activities
Contact Hoang Kim Duong directly
And be part of Vietnam largest community for business leaders & experts
Not this Hoang Kim Duong? View more »
Current:

Marketing Manager

at

Office for International Study Programs – HCMC University of Technology

Past:

Marketing Administrator at Advance Vision Technology Pty
General Manager at Marketing Solutions and Services JSC
Sale & Marketing Executive at Xuan Quang Oriental Pharmaceutical Ltd
Account & Event Executive at Viet Sun Media Jsc,..

Education:

University of Applied Sciences and Arts Northwestern Switzerland, Switzerland
Hue University - College of Economics, Vietnam

Connection:

35 connection(s)
• 6 years in Marketing: Marketing planning, Marketing strategy, Marketing Consulting, Content Marketing, Digital Marketing, PR, and Event Organizing.
• 2 years in market research projects: research designing, team leading, final reporting to clients.
• B2B account management and business development
• Coordinating, managing, and implementing many market research and marketing consulting projects in different fields.
• Training/teaching (marketing and soft skill in university)
• Training and developing capability/ability of staff/ recruiting new staff
• Building internal communication channels: offline – Internal magazine; Online: Face, Linkedin
• Team & individual working, managing, interpersonal skill, time management, and result oriented
• Advanced computing skills (MS word, excel, power point, internet, social network)
• Proficiency of English (IELTS 6.0 equivalent)
• Good academic background (MBA degree, 2013).

Job Function:

Marketing, Trade Marketing, Management

Industries:

Advertising/PR, Internet/Online Media

Specialities:

- Marketing strategy
- Marketing Plan
- Content marketing
- Digital Marketing
- Social Marketing
- Management
- Presentation
- Negotiation
- Leadership
- Project Management
Marketing Manager

Office for International Study Programs – HCMC University of Technology

June 2010 - Present

(13 years)

Responsibilities:
- Building and implementing marketing plan to recruit bachelor and MBA students for intake 2010, 2011, 2012, 2013, 2015, 2016, 2017, 2018
- Recruitment tours to more than 40 high schools/year, presentation to 200 – 900 participants/school.
- Direct & telephone consultant for student recruitment more than 600 students/years for International Study Programs in HCMUT
- Organized 60 events for bachelor twining programs, and 20 information sessions for MBA program.
- Member of Board organizer Consulting Management Forum event in 2012 with 800 participants; 2013 with 400 participants, who are the owner, director, manager, consultant and leader of government.
- Building ISO 9001 – 2008 process and regulations for marketing department to supporting OISP got ISO 9001 – 2008 certification in 2012.
- Project leader and editor of "Ống Kính OISP" internal magazine for bachelor programs with 18 vol and "Nghề Tư Vấn" internal magazine for MBA program with 2 vol in 2011, 2012. Reference link: Ống kính OISP: http://issuu.com/chynchyn/docs/ban_tin_5; Nghề tư vấn: http://issuu.com/hunhvit/docs/bantinnghetuvan1
- Project member of digital and content Marketing project: The project is aiming at creating and developing digital content to promoting OISP, HCMUT brand to its target audiences through social network such as facebook, flick, youtube. The initial outcomes:
- 2 fanpage https://www.facebook.com/bkquocte (more than 200k fans) and https://www.facebook.com/EMBA.MCI (36K fans )
- 2 Youtube accounts https://www.youtube.com/user/bkoisp and https://www.youtube.com/channel/UCO8_DrwDrwVwuRUSTlA42Yw.

Training and teaching:
• Tutoring international marketing, B2B marketing, Principle of marketing, soft skill modules for BA/MBA class.

Other projects:
In 2016, 2017: Project director, "Vietnam Student Ambassador for StudyAdelaide", Recruit Ambassadors for Study Adelaide at VietNam.
In 2016: Project leader: project "Examining Consumer behavior in HCMC, Vietnam 2016" Market research of 4 FMCG industries with 4800 consumers, 200 distributors, 200 enterprises
• Research design
• Field work and report production
In 2013: Team member: project "Factors effecting on the accessibility of low-income people to the bus system in Ho Chi Minh City" – Hiroshima University
In 2012: Project Manager: Project "Building business model and marketing strategy for Thanh Binh shopping mall and residence at Binh Phuoc"
• Project planning
• Project management: Invite related partners, report production & presentation
In 2011 – 2012: Team member: project "Examining Consumer behavior in HCMC, Vietnam 2012" Market research of 4 FMCG industries with 4800 consumers, 200 distributors
• Research design
• Field work and report production
In 2011: Team member project "Building and developing Tuoi Tre Viet English School"
• Support to set up school
• Implement marketing activities to recruit student.


Marketing Administrator

Advance Vision Technology Pty

October 2014 - April 2015

(6 months)

- Implimenting co-marketing with big vendors (Microsoft, HP, Lenovo, Cisco, Apple,…)
- Implementing Marketing Campaigns for AVTech services at three countries Australia, China and Viet Nam:
o Email marketing
o Telemarketing
o SEO/SEM/Google Adwords
- Prepare Marketing Materials for Print, Digital, and Web versions for AVTech
- Vendor and partnership management:
o Negotiating partnership agreements with suppliers and vendors.
o Understanding partnership requirements
o Tracking and maintaining certification requirements
o Development and review of vendor strategy
o Development and execution of certification/training plans


General Manager

Marketing Solutions and Services JSC

September 2013 - September 2014

(1 year)

Responsibilities:
- Building new products offer to clients: Content marketing, Digital marketing
- Scheduling and presenting MSS products to clients
- Management and Operation Company to get the target of board management.
- Managing and implementing 10 projects from market research to marketing.
- Maintenance company through finding new projects and don't affect to the investment of board of management.

Typical projects
- Consulting Marketing strategy for EVI English School.
- Building marketing plan and brand material for new products of Hưng Phát Ceramics
- Organize 3 events with 200 guests/event for EMBA – MCI program
- Build content marketing for EMBA-MCI and OISP
- Market research evaluate satisfaction of lecturer; student; alumni about programs, facilities, and services of OISP.
- Market research demand of worker at industrial park with cosmetic products
- Market research the preparation's level of Viet Nam Company to ASEAN Economic community.

Training and teaching:
• Teaching at Pre - University – HCMC University of Technology (HCMUT): Soft skill Subjects for 1st year students of International Programs (14 weeks/semester).
• Training for staff about marketing and MSS product.


Sale & Marketing Executive

Xuan Quang Oriental Pharmaceutical Ltd

December 2009 - June 2010

(6 months)

Responsibilities:
- Building marketing plan and preparation package for new product "Giai Doc Gan capsule".
- Building promotion programs in Tet holiday.
- Visiting all client from Ca Mau province to Hue City to understanding market and client to implement marketing program of company.


Account & Event Executive

Viet Sun Media Jsc,..

September 2009 - November 2009

(2 months)

Responsibilities:
- Invite entrepreneurs attend "Doanh nhân – Doanh nghiệp Việt Nam vàng" and "Hội nghị tôn vinh doanh nhân Việt Nam 13/10/2009" event.
- Invite and PR writing for client on enterprises and integration magazine.

University of Applied Sciences and Arts Northwestern Switzerland (Switzerland)

MBA , Management Consulting International

2012 - 2013

Hue University - College of Economics (Vietnam)

Bachelors , Marketing

2005 - 2009
Internal Quality Auditing ISO 9001:2008

2012

The course trained to candidate about ISO 9001:2008 standards, and the method to build and audit ISO 9001:2008 system in the company

PR skills

2011

The course trained student some skill includes: - How to communicate with reporter? - How to write an article? - How to write a great headline? - How to organize an event?
Groups and Associations:

- Sai Gon Entreprenuers Club
- EMBA - MCI Alumni Club

Honors and Awards:

One of the best manager in 2011, 2012
Hobbies and Interests:

- Reading book
- Traveling
- Surfing internet
- Learning new thing
View Hoang Kim Duong's full profile to...
See who you and Hoang Kim Duong know in common
Follow Hoang Kim Duong's online activities
Contact Hoang Kim Duong directly
Not this Hoang Kim Duong? View more »