Public Profile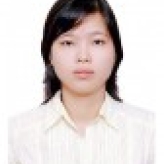 Kim Hoang
FINANCE OFFICER/ SENIOR ACCOUNTANT
Ho Chi Minh
(Vietnam) -
3 connections
JOIN Anphabe to know more about Kim Hoang
See who you and Kim Hoang know in common
Follow Kim Hoang's online activities
Contact Kim Hoang directly
And be part of Vietnam largest community for business leaders & experts
Not this Kim Hoang? View more »
Current:

Finance executive

at

VIFON

Past:

General accountant at Tan Viet manufacture Company
Finance analyst at TDF NGO

Education:

Bachelor of economics, Major: Banking - finance, UEH, Vietnam

Connection:

3 connection(s)
Excellent ability to provide key financial data, support and reporting to assist in key business decisions. Having communication skill and able to build strong relationships both within and outside of a finance department. Possessing strong financial control and reporting skills and rigorously ensuring that all statutory and corporate obligations are met. Currently looking for a suitable position that offers variety and also opportunities to develop both personally and professionally.
Job Function:

Accounting/Finance

Industries:

Accounting/Auditing, Industrial/Consumer Manufacturing

Specialities:

 Skills:
- Proficiency in English ( listen, read, and speak)
- Extremely excellent excel skill (know Pivot table)
- Understanding with Accounting and Auditing policy and law of Vietnam.
- Familiar with software: MISA, NOS, ARTNET, FAST (ERP); GESO
- Analytical & strong influencing skills
- Ability to work under pressure and meet tight deadlines; team working spirit

 Area of expertise:
- Pricing & costing; planning & forecasting
- Risk management, management accounting and project management.

 Personalities:
- High responsible, well organized and time schedule.
- Attention to detail and hard working


Job Level:

Experienced (Non-manager)
Finance executive

VIFON

March 2013 - Present

(9 years 6 months)

Vifon is traditional and famous instant food industry in Vietnam, further info: http://vifon.com.vn
Duties:
- Prepare and analyze consolidated reports (Profit and loss, cash flow and balance sheet) at functional levels of the organization on actuals.
- Create profit and loss reports for each product, clients, each of selling channels (GT, MT and export), profit and loss report for units of company and projects.
- Make function reports: marketing, sale report, purchasing trend, production cost report, bill of materials and reality; working number (shift) report; ageing of receivable & payable, ageing of inventory,..
- Prepare annual finance budget for year 2015, 2016 and period 2017-2021 and control with realization.
- Develop new modules on Fast Software: purchasing, payment approval, production planning and shop floor control, export manage, and HR. (same ERP)
- Check and make initial all documents payments, purchasing contracts, construction contracts; export sell contracts; price & discount policy,… before CEO sign officially;
- Arrange payment approval procedure by Fast software to shorten time, save paper, and can control payment effectively and closely.
- Create method of saving and keeping documents ( contract, Decisions, Listing,..) by Fast software systematically and effectively
- Assist and be English interpreter for CEO and Finance controller from Poland
- Work with Head Accountants process and build Accounting procedure, check transactions books from accountants to ensure the closing time of finance report is correct and timely.
- Attend inventory and cash counting of Company.
• Who I report directly: Finance controller from Poland
• Change of position: From Assistant to CEO to Finance executive

Highlight: I was rewarded 5 bonuses from my achievements and one excellent staff certificate in 2013, 2014 and 2015


General accountant

Tan Viet manufacture Company

February 2011 - November 2012

(1 year 9 months)

Tan Viet is Kungfu martial arts uniform producer, further info: http://tanvietco.com/gioi-thieu
Duties:
- Set up accounting procedures and finished new application of Misa software
- Control receivables and payables, inventory, purchasing price
- Balance daily and weekly cash flow, make P/L reports
- Work with bank for loan contracts
- Work with Tax authority and outsourcing of Accounting for VAT, CIT, PIT tax
- Work with software expert to develop Sale module of software.
• Who I report directly: Owner of company


Finance analyst

TDF NGO

March 2010 - February 2011

(11 months)

TDF is Charity Organization from Swiss, further info: http://dariu.org/projects/
Duties:
- Make and analyze financial statement ( branches PL, project PL)
- Make branches operational reports
- Audit branches operation and finance
- Make survey for open new branch
- Be accountant of Mutual fund: process payment & receive documents, and make report to BOD.
• Who I report directly: CEO
• Change of position: I promoted from Accountant to Finance analyst


Bachelor of economics, Major: Banking - finance, UEH (Vietnam)

Bachelors , Banking - finance

2005 - 2009
CFO

2012

Kinh Tế Vĩ Mô Phân Tích Dành Cho CFO - Các Thị Trường Và Thể Chế Tài Chính - Quản Trị Tài Chính Chiến Lược - Tài Chính Và Kế Toán Quản Lý - Chiến Lược Đầu Tư Và Quản Lý Danh Mục Đầu Tư - Chương Trình Quản Lý Rủi Ro Nâng Cao - Quản Trị Vốn Và Kế Hoạch Ngân Sách - Thị Trường Chứng Khoán - Phân Tích Báo Cáo Tài Chính - Hệ Thống Thuế Doanh Nghiệp - Pháp Luật Kinh Doanh - Quản Lý ĐộI Ngũ, Kỹ Năng Tạo Động Lực Làm Việc - Quản Trị Cuộc Đời
View Kim Hoang's full profile to...
See who you and Kim Hoang know in common
Follow Kim Hoang's online activities
Contact Kim Hoang directly
Not this Kim Hoang? View more »