Public Profile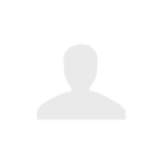 Stella Nguyen
Recruiter at HR Strategy
Ho Chi Minh
(Vietnam) -
267 connections
JOIN Anphabe to know more about Stella Nguyen
See who you and Stella Nguyen know in common
Follow Stella Nguyen's online activities
Contact Stella Nguyen directly
And be part of Vietnam largest community for business leaders & experts
Not this Stella Nguyen? View more »
Current:

Junior Recruitment Consultant

at

HR Strategy

Education:

University of Economics and Law, Vietnam

Connection:

267 connection(s)
Dear Our Valued Candidates,

I would like to give you & your friends job opportunities in urgent need as below information:

GARMENT/ SHOES/ WOOD INDUSTRY

Production Manager_Ho Chi Minh_Open salary_Sportwear
http://www.hrstrategy.vn/production-manager-va1855.html

Chief Representative/General Manager_Ho Chi Minh_Garment Label_$4000 - $10.000
http://www.hrstrategy.vn/chief-representative-va8776.html

Technical Manager_Ho Chi Minh_$1500 - $2000_Wood
Have no JD yet

Production Manager_Ho Chi Minh_$1500 - $2000_Wood
Have no JD yet

Graphic Designer_Dong Nai_$1000 - $1500
http://www.hrstrategy.vn/business-graphic-designer-01022016.html

Supply Chain Director_Thai Binh_$3000 - $5000
http://www.hrstrategy.vn/supply-chain-director-03184.html

Production Manager _ Dong Nai province_ $1500
http://www.hrstrategy.vn/production-manager-garment-03216.html

Assistant Production Manager_Dong Nai_$1000
http://www.hrstrategy.vn/assistant-production-manager-20150256.html

Recruitment Manager_$1500_ Garment _ Thai Binh
View more here: http://www.hrstrategy.vn/recruitment-manager-va602.html

If it suits to you & your friend in career path, please apply online your Resume (CV) to
my.nguyen@hrstrategyvn.com or call to Ms. My at 0917217209.
Skype: recruitment.consultant01

Thanks

Or other jobs in our website: http://www.hrstrategy.vn
Job Function:

Human Resources

Industries:

Apparel/Footwear

Specialities:

If it suits to you & your friend in career path, please apply online your Resume (CV) to my.nguyen@hrstrategyvn.com or call to Ms. My 0917217209/ Skype: recruitment.consultant01 Thanks.

Job Level:

Team Leader/Supervisor
Groups and Associations:

About HR Strategy company

HR Strategy là công ty chuyên cung cấp các giải pháp nhân sự toàn diện cho các doanh nghiệp như các dịch vụ về: tuyển dụng, đào tạo, dịch vụ outsourcing & staffing, tư vấn nhân sự, dịch vụ cung cấp MC cho hội nghị, hội thảo, các sự kiện, các hoạt náo viên cho doanh nghiệp; là cầu nối doanh nghiệp và sinh viên trong việc tìm kiếm việc làm thêm, việc làm sau khi ra trường, cơ hội thực tập.

Slogan:
People Capability First, Profit Will Follow
Xây Dựng Năng Lực Con Người Trước, Lợi Nhuận Sẽ Theo Sau

Tầm nhìn (Vision):
Trở thành một công ty dẫn đầu trong việc cung cấp dịch vụ nhân sự & là nơi tin cậy cho tất cả khách hàng giá trị.

Sứ mạng (Mission):

Dịch vụ gia tăng lợi ích cho đối tác, ứng viên & người học

Giá trị cốt lõi (Core Value):

Đam Mê, Đoàn Kết, Học Hỏi, Chia Sẻ.

Honors and Awards:

Company Profile by English

Thank you for finding out information about Our Company
View us with Company Profile here:
https://www.youtube.com/watch?v=sujbyxO5uWI&feature=youtu.be
Please to help you in HR Solution in Your Company
Contact us for more information or for help:
Tel: (+848) 37 22 86 88_ Hotline: (+84)9 3782 3782

Thanks Best & Regards!
Hobbies and Interests:

Recruitment services Job Posting: http://www.hrstrategy.vn/view-job.html
View Stella Nguyen's full profile to...
See who you and Stella Nguyen know in common
Follow Stella Nguyen's online activities
Contact Stella Nguyen directly
Not this Stella Nguyen? View more »