Public Profile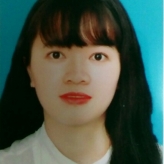 Nguyet Vo
PARTNER RELATIONSHIP EXECUTIVE - FINANCIAL SERVICES
Ho Chi Minh
(Vietnam) -
0 connections
JOIN Anphabe to know more about Nguyet Vo
See who you and Nguyet Vo know in common
Follow Nguyet Vo's online activities
Contact Nguyet Vo directly
And be part of Vietnam largest community for business leaders & experts
Not this Nguyet Vo? View more »
Current:

Credict support Staff + Telesales

at

Ngan hang Sacombank

Past:

• Implementing and testing data, report • Analyzing impact of proposed solution • Supporting the Head of Service Manager of ne at Mitsubishi SADACO Acengy.
Salesman at NOZONE Shopping,, Shop Jean 135 – 165

Education:

University of Economic Ho Chi Minh City
• Calling and consulting VIP customers about your VISA card
• Scheduling appointments, make lists, and make daily reports
• Reviewing records and documents related to customers
• Managing and tracking, care and customers support
Complete to task and sales, received bounus.

Job Function:

Accounting/Finance

Specialities:

XOI LA CHUOI" Store (Waitress)
"SOC" Store
• Take orders from customers
• Introduce food and beverages for customers
• Serve and checking dishes
• Willing to answer and answer all customer inquiries
NOZONE Shopping ( salesperson)
Shop Jean 135 – 165
• Speaking with customers of new fashions
• Checking and managing quantity and quality
• Making daily sales reports.
• Calling the manufacter to order products.
Result: Completing Sales goal 3 milions per day, increaded 2% salary every month compare other staffs.
Improving English & Vietnamese Communication skills. It also help me increase flexibility, ability to cope with many difficult situations when customers making a complain.

Credict support Staff + Telesales

Ngan hang Sacombank

October 2016 - April 2017

(6 months)

• Implementing and testing data, report • Analyzing impact of proposed solution • Supporting the Head of Service Manager of ne

Mitsubishi SADACO Acengy.

February 2014 - May 2014

(3 months)

Salesman

NOZONE Shopping,, Shop Jean 135 – 165

October 2011 - June 2012

(8 months)
General Accountant

2016

Bookkeeping Accounting operations Accounting through excel

Tax Declaration

2016

Decrees on taxes Learn taxes Tax declaration by software
Groups and Associations:

HR - INTERNATIONAL HUMAN RESOURCE CLUB
Hội Kế Toán Và Thuế
https://www.facebook.com/groups/hanquangdu.friends/
https://www.facebook.com/groups/TOEIC4S/

Honors and Awards:

Received Sale Assistant
Achieve bonous Salary#1
Achieve scholarship #1

Hobbies and Interests:

Like Traveling, picnicking, going to pagodas
Like watching foreign football
View Nguyet Vo's full profile to...
See who you and Nguyet Vo know in common
Follow Nguyet Vo's online activities
Contact Nguyet Vo directly
Not this Nguyet Vo? View more »