Public Profile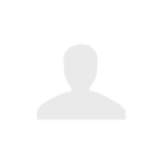 singh singh
Project Engineer / Electrical & Instrumentation Engineer at Marine & Offshore Engineering Pte Ltd
Vadodara
(India) -
18 connections
JOIN Anphabe to know more about singh singh
See who you and singh singh know in common
Follow singh singh's online activities
Contact singh singh directly
And be part of Vietnam largest community for business leaders & experts
Not this singh singh? View more »
Current:

Project Engineer / Electrical & Instrumentation Engineer

at

Marine & Offshore Engineering Pte Ltd

Past:

Technical Instrumentation engineer at • Qatar Chemical Company ltd
Electrical & Instrumentation Production engineer at • J. Ray Mc Dermott Middle East

Education:

Maharaja Sayajiro University Faculty of Engineering of Baroda, India
Maharaja Sayajiro University of Baroda, India

Connection:

18 connection(s)
Project Instrument Engineer, with 23 years experience in Instrumentation Maintenance and Control Engineering Design and Construction supervision in onshore projects, particular emphasis on instrumentation services, for the Operation Assets so that the production facilities can be operated and maintained to meet the objectives of the Operations
Industries:

Oil/Gas/Energy

Specialities:

Expertise:
• Instrument Specifications.
• Instrument Philosophies.
• Documents Related To Automation System.
• Instrument Calculations.
• Instrument Datasheets.
• Instrument Drawings.
• Instrument Material Take Off.
• Instrument Schedules.
• Installation, Calibration, Maintenance & Repairing of process Instrumentation.
• To solve process control and field instrumentation problems.

Skills (Petro-chemical, oil gas refinery, Platform onshore):
• Technical Instrumentation and Control Engineering.
• Intools, Designing & Calculation of instruments.
• HAZOP, Safety Instrumented systems, ESD, PSSR, JSA, SAT.
• Alarm Management, Problem Solving, Conditioning Monitoring Downtime Reduction, Analyzer, F & G.
• Process improvement.
• Vendor & Client Co-ordination.
• Cost Management Inventory Management. • PLC, SCADA –Cimplicity HMI
• DCS Micro- XL, Centum CS 3000, Emerson Delta V
• P & ID, EPC, Custody Transfer Flow Metering Skids.
• Engineering and construction in oil and gas industry, International codes and standards, such as ANSI, ASME, API.
• Project, Construction, Commissioning, Production E & I Engineer.
• Document review.
• MTO.
• Excellent written and verbal communication and presentation skills, organizational skills.


Job Level:

Team Leader/Supervisor
Project Engineer / Electrical & Instrumentation Engineer

Marine & Offshore Engineering Pte Ltd

December 2011 - Present

(11 years 4 months)

Achievement:
Project completed before time by implement in change in erection and commissioning schedule as per material availability.
Project:
Huang Long JOC - Te Giac Trang Field, Wellhead Platform WHP H-04 Project, Cost 44.4 million USD, and HO4 Topside has a total weight of structures, systems and equipment's of about 2,000 tons.
Exxon-Mobil – Papua New Guinea LNG – 13 nos. Electrical Power Module Projects.
• Assisting the Lead E&I Lead Engineer for the turn-key engineering design and construction of the 13 nos. of Electrical Power Modules c/w with all the electrical equipment, switchgear / MCC/DC & UPS System / Fire & Gas Detection, HVAC System and Fire Suppression System installations, cable installations, wire termination, loop check, FAT and shipment.
• Responsible for providing field engineering at project site assistance, hook-up & commissioning.
Esso Australia Pty Ltd – Papua New Guinea LNG – 3 nos. Local Equipment Room Projects.
• Assisting the Lead E&I Lead Engineer for the turn-key engineering design and construction of the 3 nos of Fiber Optic Local Equipment Room c/w with DC & UPS System / Fire & Gas Detection, HVAC System and Fire Suppression System installations, cable installations, wire termination, loop check, FAT and shipment.
• Responsible for providing field engineering at project site assistance, hook-up & commissioning.
Duties and responsibilities:
• Supervision of reviewing the detail engineering on specification, data sheet and drawings for all disciplines.
• Technical Advisor on supporting procurement with preparing requisition and technical bid evaluation for all disciplines.
• Supervision and Advisory of Engineering Team on Vendor documents review with coordination / inter-faces for all disciplines.
• Supervision in expediting vendor deliverables and equipment delivery.
• Supervision in fabrication and installation with all disciplines interfaces.
• Advisory in preparing procedure and executing pre-commissioning and commissioning.
• Advisory in overall project schedule preparation with related in Engineering, Procurement and Construction


Technical Instrumentation engineer

• Qatar Chemical Company ltd

May 2008 - November 2011

(3 years 7 months)

Achievement:
• Custody Transfer Flow Metering Skids for Gas and Liquid applications, calibration & certifications.
• Smart Plant Instrumentation INTOOLS from Intergraph.
• Efficient prioritization of time and resources
Project:
• RLOC: 1.3 million-mtpa ethylene cracker unit.

Project Description

Project involves detail engineering, procurement, fabrication and commissioning of RLOC-Ethylene cracker project.

Supervision and Advisory of Engineering Team on Vendor documents review with coordination / inter-faces for all disciplines.

Project work scope includes electrical & instrumentation activities including PSSR for ethylene cracker plant.

Scope includes detailed engineering, procurement, fabrication, erection, testing, pre-commission & commissioning of system as a whole for,

Integrally Geared De-coke Air Compressor Packages (FS-Elliott), Air Dryers (Silicair), Nitrogen Booster Compressor (Fluides Services Technologies), Air Compressor (Flowserve Pompes), Centrifugal Air Compressors (Fluides Services Technologies), BFW Pumps (Sulzer), Incinerator System (John Zink), Filters and Coalescers (Pall France), Propane Refrigerant Compressor Elliott Ebara), Cracked Gas Compressor (Siemens), SST-600 Steam Turbine (SIEMENS) Fire Water Pumps (Patterson), Boilers (Macchi), Continuous Emission Monitoring System(Emerson Process Management),Waste Water Treatment (Ondeo), Sanitary Sewage Treatment (Maisonneuve),Re-mineralization (Seko Bono Exacta Spa),Hydrogenation Reactors (Idesa), Injection Packages (Seko Bono),Heat Exchangers (Daekyung), Hydrogen Purification Unit (Linde),Cold Box (Nordon Cryogenie),Air Cooler (Hamon D'hondt), Emergency Diesel Generators (Compagnia Technica Motori), Off Gas Expander-Compressor (Mafi Trench).

Distributed Control System Cs3000 (Yokogawa), Machine Condition Monitoring (Bently Nevada), SIS PLC and F&GDAS (Invensys Systems), Meci Flow Computer, CCTV, CIDS & SAS SYSTEM, Emerson DCS system and Tricon PLC for FGS (fire & gas shutdown systems) and fire & gas detectors, smart electronic transmitters, shutdown valves, control valves, push buttons, skids like chemical injection skids. Electrical scope includes power & lighting transformers, switchgear systems, power & lighting distribution panels, lighting, PA/GA system, battery charger system, UPS system etc. for functioning of complete production cum processing activities.

Tube Skin Thermocouples, Thermocouples, Rtd's & Thermowells (Wika), Level Gauges & Magnetic Level Transmitters (Magtech), Coriolis Flowmeters (Endress & Hauser), Vortex Meters (Yokogawa)
Pressure Relief Valves (Dresser), Motor Operated Valves (Tyco Valves & Controls), Control Valves & Pressure Regulators (Dresser), Electrical Heaters (Eltron Chromalox), AC & DC UPS System (Chloride France Sa), LV Switchboards (ABB), Custody Transfer Meter For Ethylene (Emerson), Custody Transfer Meters (Meci), Fire And Gas Detectors And Alarms Devices (Kidde), Multiple Thermocouple for reactor (Rueger Sa), Deluge Valves Skids (Knowsley), Motor Operated Ball Valves (Metso), Butterfly Motor Operated Valves (R.M.T Valves S.R.L), Tank Gauging System (Emerson), Telecommunication Systems (SNEF),

Oxygen & Combustible Gas Analyzers (Ametek Process), PH, Conductivity & Silicon Dioxide Analyzers (Yokogawa), Analyzer System (Cegelec Oil & Gas), Gas Chromatography System (Wasson)

Duties and responsibilities:
• Prepare instrumentation calculations for control valves, flow orifices, and relief valves.
• Engineering and design for Instrumentation using Smart Plant Instrumentation INTOOLS.
• Develop electrical & instrumentation installation drawings, data sheets & specifications according to
recognized industry standards & specifications.
• Develop technical tabulation to support the selection of electrical, instrumentation and control systems.
• Review and checking of technical vendor submittals for installation requirements.
• Design & development of electrical, instrumentation & control systems for chemical plant.
• Technical development of assigned project P&IDs.
• Experience in specifying metering skids & electrical / instrumentation devices.
• Experience out on the construction site performing loop checks is needed.
• Experience in a variety of instrument database software packages, including INTOOLS.
• Preparation of Technical Documentation & Technical discussions for document approval from consultant.
• Development of procedure for performing calibration, installation and commissioning related activities.
• Review of P& ID, Hookup drawings, Instrument location & wiring layout, air Flow Diagrams.
• Receives Project documentation and understands Scope of Work related to his discipline what is required.
• Lead a team to undertake commissioning activities in small projects.
• Interfaces with other disciplines to ensure integration of activities.
• Implement & test the subsystems as per project commissioning test sheets.
• Reports on work progress, bringing to notice potential problems or delays and recommends solutions.
• Assist during the database preparation for pre-commissioning status index and commissioning technical
database, Plan, Monitor and assist in Vendor activities as required.
• Ensure temporary supplies and commissioning spares are adequate for the subsystem testing.
• Perform inter-discipline checks.
• Compliance in accordance with HSE Standard.
• Field Engineering, Assisting in Modification of system design (Internal panel modification, addition of
modules in Panel) as per plant requirement etc.
• As the sole Instrumentation specialist onsite, this was a demanding role that called for the efficient
Prioritization of time and resources. In addition, being a remote site it was imperative that spares were available and minimum stock levels kept to enable plant downtime to be kept to a minimum.
• Works with Project Controls team to establish and maintain construction completion progress reports by
systems/sub-systems, including major activities. Manages interfaces between Construction, Commissioning, Operations & Maintenance. Acts proactively to maintain good intradepartmental communications and to avoid potential problems due to poor coordination efforts. Effectively plans, prioritizes, guides, and tracks the completion of multiple sub-projects and tasks.
• Leads efforts to promote and utilize Incident and Injury Free principles throughout the project area.


Electrical & Instrumentation Production engineer

• J. Ray Mc Dermott Middle East

April 2007 - December 2007

(8 months)

Achievement:
• Achieved Target dates for completing project.
• Finalization of drawings as per site requirement modification
• Material Take Off Maintained.
• Expeditor follows up for ROS Date.

Responsibilities:
• Planning, Erection and commissioning of deck of offshore platform for RAS GAS Expansion project onshore site at Dubai.
• Read and interpret scope of work, planning, drawings and design specifications to determine the layout of platform instrumentation equipment and installations. Finalization for as Built drawings as per site requirement modification.
• Identification of systems and equipment required for conversion.
• Sourcing, compiling and evaluating equipment bids for platform deployment.
• Procurement of necessary systems.
• Identification and development of all Operating and Maintenance Manuals, Procedures and Philosophies
• Directing and supervising the team in all areas including punch listing, identifying routines, developing procedures.
• Developing effective working relationships with local shipyard labors, third party contractors and the client by assessing the project from the differing viewpoints, but also tempered with looking after the company's interests.
• Developing a solid team atmosphere built on respect where the technicians were encouraged to focus on the good of the team and the facility as a whole utilizing each other's strengths in certain areas.
• Promoting a safety culture where all issues could be freely raised with actions promptly implemented.
• Became a valued member of the team in a demanding workplace with the requirement to be proficient in many areas as being relied on for Instrumentation and Electrical issues, maintenance and routine work.
• Eliminated a large backlog of Instrumentation and Electrical Routines and ensured it did not reoccur by instigating planning systems with tracking and close out facilities. This also involved the prioritization of routine work orders to ensure essential emergency systems were always fully tested and available for use.
• Supervised sub-contractor commissioning of various systems and ensured 100% availability by end of project.
• Ensured that all instrumentation was correctly and accurately calibrated and was ready at short notice should be well production appraisal. HAZOP, SIL Reviews, Risk Assessments, Factory Acceptance Tests (FAT) etc.

Maharaja Sayajiro University Faculty of Engineering of Baroda (India)

Masters , Applied Physics

1989 - 1991

Maharaja Sayajiro University of Baroda (India)

Bachelors , Physics

1985 - 1988
View singh singh's full profile to...
See who you and singh singh know in common
Follow singh singh's online activities
Contact singh singh directly
Not this singh singh? View more »