Public Profile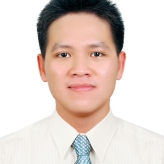 Thien Nguyen
IT Manager at Novaland
Ho Chi Minh
(Vietnam) -
3 connections
JOIN Anphabe to know more about Thien Nguyen
See who you and Thien Nguyen know in common
Follow Thien Nguyen's online activities
Contact Thien Nguyen directly
And be part of Vietnam largest community for business leaders & experts
Not this Thien Nguyen? View more »
Past:

IT Networking at PRISM Vietnam
IT Support & Administration System at Pacific outdoor advertising

Education:

Infochief Academy, Vietnam
FPT Aptech, Vietnam
University of Technology Education of HCMC, Vietnam

Connection:

3 connection(s)
• IT Manager.
• Senior IT and ERP Solution.
• Information Technology Management.
• Database Security and Administration.
• Network Administrator.
• Over 08 years in IT Industry. Over 05 years in IT Management level.
Industries:

IT - Hardware/Networking

Specialities:

• Web Application coding, Web administrator.
• Managed network System and helpdesk support
• Handled Services specific Network Administration
• Audit of Database Administration, Database Analysis and Network Administration on WAN and LAN.
• In charge of ERP System, IT Management – Network Infrastructure, Business analysis and database security. Deployment and Administration DC, Application server, Exchange server, Management Server, Terminal Server, Network Accessories, CRM, Applications, Website, PABX, Fiber Connection, VPN Site-To-Site Connection, Video Conference System, etc.
IT Manager

Novaland

June 2011 - Present

(7 years 9 months)

IT Networking

PRISM Vietnam

March 2010 - June 2011

(1 year 3 months)

• Managed IT Network, IT support of PRISM's customer
• Administrated on Windows OS (Windows 7, 2008, 2003, XP), Linux OS (CentOS, Fedora, Ubutu) and UNIX OS (Solaris).
• Managed MPLS links, Lease Lines, Internet links and VPN Channel for whole Site in HCMC
• Oversaw and managed set up Exchange Mail 2007 for PRISM's customer
• Controlled and managed Database in CRM Application of security, input and updating information
• Responsible for security of the Database System
• In charged of training staff for Database System
• Created report, data templates of system.

IT Support & Administration System

Pacific outdoor advertising

August 2007 - March 2010

(2 years 7 months)

• Administrated on Windows OS (XP, 2003), Linux OS (RHEL, Fedora, Ubutun)
• LAN, WAN configuration (cables, switches, routers, modem, etc.)
• Monitored Network bandwidth for prevent slowly network
• Maintained Servers and set up new environment (OS, software, mail)
• maintained and set-up computer for staff
• Supported staff for request information
Infochief Academy (Vietnam)

College , IT Management Skills

2011 - 2012

FPT Aptech (Vietnam)

College , Programming Application

2008 - 2010

University of Technology Education of HCMC (Vietnam)

Bachelor of Engineering , Technology Science System

2002 - 2007
Practical IT Management Skills

2012

• Role of IT Manager. • IT Strategy Planning. • IT Project Planning. • IT Service Management • IT Asset Management. • IT Security & Risk Management . • Designing & IT Process Management. • IT Budget Management . • IT Procurement & Supplier Management . • IT Department Management. • IT Staff Motivation. • IT Leadership.

Programming Application

2010

• HTML, DHTML and JavaScript. • Begin Java language • RDBMS • Programming in C# • SQL Server Database Object • Windows forms with C# • ASP.NET • Web Services in .Net • Web Programming with Servlet and JSP • Architecting Web application using JSF and Struts • XML with Java • Web Services with Java • Developing Enterprise Application with EJB

MCSA/MCSE/CCNA/LINUX

2010

• Managing and Maintaining a Microsoft Windows Server 2003/2008 Environment. • Implementing, Managing, and Maintaining a Microsoft Windows Server 2008/2012 Network Infrastructure. • Installing, and Managing Microsoft Exchange Server 2013. • Manage the Router / Peplink / Firewall, Server… • Edit the IT Policy, Security Plan. • The Secure Shell - SSH Firewall: IPTables & Shorewall • DHCP server • NFS - Network File System • Samba server • NIS server • LDAP server • FTP Server • Web Server • Local Security • Firewall Server • Network Security - IDS Server
View Thien Nguyen's full profile to...
See who you and Thien Nguyen know in common
Follow Thien Nguyen's online activities
Contact Thien Nguyen directly
Not this Thien Nguyen? View more »