Public Profile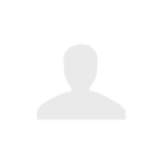 Thuy Mai
Facilitator of Graphic Deign & Website at REACH Center - Plan in Vietnam
Ha Noi
(Vietnam) -
0 connections
JOIN Anphabe to know more about Thuy Mai
See who you and Thuy Mai know in common
Follow Thuy Mai's online activities
Contact Thuy Mai directly
And be part of Vietnam largest community for business leaders & experts
Not this Thuy Mai? View more »
1/ Editor and Webmaster
2/ Chuyên viên Mỹ thuật và Thiết kế .

- Thẩm định chất lượng Mỹ thuật trong các sản phẩm Mỹ thuật - Thiết kế.

- Tham gia dự án: www.giaoduc360.vn, www.hoc360.vn

- Thiết kế các ấn phẩm đồ họa khác

2/ Giảng viên Thiết kế Đồ họa - Website

- Xây dựng và phát triển giáo trình giảng dạy

- Hỗ trợ việc làm cho học viên

- Thiết kế các ấn phẩm truyền thông.
Job Level:

Experienced (Non-manager)
Facilitator of Graphic Deign & Website

REACH Center - Plan in Vietnam

June 2011 - February 2013

(1 year 8 months)
Hobbies and Interests:

Yêu thích công việc liên quan ngành Giáo dục và có đam mê tìm hiểu Công nghệ mới, Thiết kế & Sáng tạo.
Quý trọng Thời gian , tôn trọng Kế hoạch , song thích can thiệp vào Không gian.

View Thuy Mai's full profile to...
See who you and Thuy Mai know in common
Follow Thuy Mai's online activities
Contact Thuy Mai directly
Not this Thuy Mai? View more »