Public Profile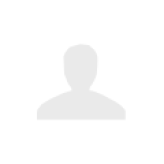 Thuy Nguyen
Internal Communication Manager (Marketing division) at Evolable Asia Co., Ltd
Ho Chi Minh
(Vietnam) -
1 connections
JOIN Anphabe to know more about Thuy Nguyen
See who you and Thuy Nguyen know in common
Follow Thuy Nguyen's online activities
Contact Thuy Nguyen directly
And be part of Vietnam largest community for business leaders & experts
Not this Thuy Nguyen? View more »
Current:

Internal Communication Manager (Marketing division)

at

Evolable Asia Co., Ltd

Past:

Internal Communication Leader at Evolable Asia Co., Ltd
Organization Development Leader at Evolable Asia Co., Ltd
Research & Operations Manager at TalentNet Corporation
Nationwide Sales Operations Manager at Navigos Group JSC
Sales Operations Team Leader at Navigos Group JSC
Administration & Purchasing Supervisor at Navigos Group JSC
Personal Assistant to Sales & Marketing Director at Vinpearl Resort & Spa, Vietnam (Formerly Sofitel Vinpearl) at Nha Trang

Education:

HUFLIT UNIVERSITY, Vietnam
Ho Chi Minh University of Foreign Language and Information Techonology, Vietnam

Connection:

1 connection(s)
I have hold a solid background in administrative management that grew from my initial education at the HUFLIT and has continued to develop through my advanced education and professional work experience. My work experiences in both the hospitality industry and recruitment service companies have developed and honed my time management and multi-tasking as well as duties prioritize making skills. Additionally, the skills developed in my professional career have provided me opportunities in practical application of day-to-day operational management. Moreover, my strong verbal and written communication skills allow me to express ideas in an easy way to understand manner to both Vietnamese and English speaking clients and co-workers.
Job Function:

Admin/Clerical/Translator

Industries:

Headhunting & HR Services

Specialities:

My objective is to build up, consolidate and develop the professional team through inspiring and coaching team members by my motivational Leadership coming from my heart, in order to constantly contribute the best value to the organization.
Internal Communication Manager (Marketing division)

Evolable Asia Co., Ltd

July 2018 - Present

(7 months)

Internal Communication Leader

Evolable Asia Co., Ltd

August 2017 - June 2018

(10 months)

Organization Development Leader

Evolable Asia Co., Ltd

March 2017 - August 2017

(5 months)

Research & Operations Manager

TalentNet Corporation

May 2015 - May 2016

(1 year)

Nationwide Sales Operations Manager

Navigos Group JSC

March 2012 - April 2015

(3 years 2 months)

Sales Operations Team Leader

Navigos Group JSC

August 2010 - March 2012

(1 year 7 months)

Administration & Purchasing Supervisor

Navigos Group JSC

May 2008 - August 2010

(2 years 3 months)

Personal Assistant to Sales & Marketing Director

Vinpearl Resort & Spa, Vietnam (Formerly Sofitel Vinpearl) at Nha Trang

February 2005 - November 2007

(2 years 9 months)
HUFLIT UNIVERSITY (Vietnam)

Ho Chi Minh University of Foreign Language and Information Techonology (Vietnam)
Leadership through Coaching & Mentoring

Train the Trainer to train

How to become an effective & professional Leader

Communication for Results

Achieving Breakthrough Results in Work & Life
View Thuy Nguyen's full profile to...
See who you and Thuy Nguyen know in common
Follow Thuy Nguyen's online activities
Contact Thuy Nguyen directly
Not this Thuy Nguyen? View more »