Public Profile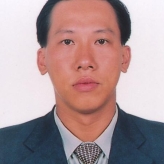 Tran Quang Huy
Sales Manager
Ho Chi Minh
(Vietnam) -
5 connections
JOIN Anphabe to know more about Tran Quang Huy
See who you and Tran Quang Huy know in common
Follow Tran Quang Huy's online activities
Contact Tran Quang Huy directly
And be part of Vietnam largest community for business leaders & experts
Not this Tran Quang Huy? View more »
Current:

Sales Director

at

www.chon.vn

Past:

Operation Manager at Công ty Cổ phần Đầu tư Liên Kết Tương Lai

Connection:

5 connection(s)
Kinh nghiệm hơn 10 năm làm Kinh Doanh, khả năng quản lý thuyết trình tốt, tự tin và sắp xếp công việc hiệu quả.
- Kinh nghiệm làm việc trong ngành thời trang, mỹ phẩm: 2 năm thông thạo về online và làm marketing theo định kỳ.
- kinh nghiệm trong việc quản lý các sự kiện, deal người mẫu, tổ chức các buổi offline, chụp hình BST, quản lý nhãn hàng...
- Làm về lĩnh vực phân phối hàng điện tử : 3 năm phụ trách kênh MT, TT, IT... có mối quan hệ cực tốt với các kênh này.

Rất mong muốn được làm việc ở công ty có định hướng lâu dài, phát triển và môi trường làm việc tốt.

Job Function:

Human Resources

Industries:

Retail/Wholesale/Distributor, Internet/Online Media

Specialities:

 To manage staffs in the most effective way
 To arrange work's tasks in a logical way in order to save time
 To understand staffs deeply in order to inspire them in work
 Explaintation and persuasion skills
 Event organizing experience, tracking and set up checklist & to-do things
 Excellent negotiation skills
 Deep knowledge in the field of technology and informatics
 Ability to recognize the market trends and hot items
 Ability to predict the opposite then give the best solution
 Skills in running promotions to promote sales volume
 Always have outstanding ideas in sales

Sales Director

www.chon.vn

December 2012 - Present

(9 years 9 months)

To meet the representatives of fashion brands to persuade them to join CHON
To classify the brands, set approximate policies for each brands in CHON
To define which brands will be the KEY ACCOUNTS, then set approximate caring policies for them
Set up revenue targets for KEY ACCOUNTS, then divide it into smaller targets for sales staffs and define specific policies to work with each account
Set up reward policies for sale staffs when the sale target is completed as well as build up approximate marketing policies in order to reach the monthly sale target
To manage company's events and photo shootings for fashion collections, to discuss with related departments to build up plans and timelines for each events


Operation Manager

Công ty Cổ phần Đầu tư Liên Kết Tương Lai

October 2009 - December 2012

(3 years 3 months)

To distribute accessories for all channels in HCMC
To build up promotions to promote product sales
To make predictions for sales volume in order to make plans to import products
To build up sales strategies based on the predictions of which products will be hot items and present to the Board of Directors
To build up sales plans for staffs as well as reward policies in order to complete monthly and yearly sales target.

Hobbies and Interests:

Ornamental fish caring, playing football, listening to music, watching comedy
View Tran Quang Huy's full profile to...
See who you and Tran Quang Huy know in common
Follow Tran Quang Huy's online activities
Contact Tran Quang Huy directly
Not this Tran Quang Huy? View more »