Public Profile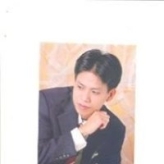 Long Viet IT Expert Industry
ESS Manager in IT at HR2B
Ha Noi
(Vietnam) -
794 connections
JOIN Anphabe to know more about Long Viet IT Expert Industry
See who you and Long Viet IT Expert Industry know in common
Follow Long Viet IT Expert Industry's online activities
Contact Long Viet IT Expert Industry directly
And be part of Vietnam largest community for business leaders & experts
Not this Long Viet IT Expert Industry? View more »
Current:

ESS Manager in IT

at

HR2B

Past:

ESS Senior Consultant at Harvey Nash Vietnam
Recruitment Consultant at 40HRS Co, Ltd.
HRM, OM & AGM at eXo Platform
Sale & Supervisor at Vinamilk Joint Stock company
Sales and Chief of Rep Office at TNT Express (WW) Viet Nam

Education:

Social Sciences & Humanity University, Vietnam

Connection:

794 connection(s)
HR2B is a professional services firm focussing on Human Resources management in Vietnam. The combined experience and expertise of our management and staff brings high value added service to our customers, who are usually leaders in their industry
Job Function:

Human Resources, Sales, IT/Technical

Industries:

IT - Hardware/Networking, IT - Software/E-commerce, Headhunting & HR Services

Specialities:

HR Service, Staffing, Payroll and Leadership
ESS Manager in IT

HR2B

Headhunting & HR Services

July 2016 - Present

(5 years 6 months)

ESS Senior Consultant

Harvey Nash Vietnam

Headhunting & HR Services

August 2014 - July 2016

(1 year 11 months)

Our company is part of Harvey Nash Group, one of the world's leading executive search, professional recruitment and outsourcing companies, a trusted advisor to over half of the world's leading businesses, governments and institutions with over 7000 staff in 40 offices around the world.

Recruitment Consultant

40HRS Co, Ltd.

July 2013 - July 2014

(1 year)

40 Hrs. Inc. was founded in the year 2000 in San Jose, California USA. Today we have several offices in the US and now in Asia including two offices in Vietnam. In all offices we have a team of bright, talented and experienced expert Consultants, who have more than 15 years of working experiences in their respective professions, with experience in recruitment and managing people. These Consultants are focusing on General Management, Operations, Finances, IT – Banking, Insurance, Human Resources, Supply Chains, Logistics, and Trading as well as Manufacturing…etc. Please have a look at www.40hrs.vn for your more information about us.

In the first 8 months, I have been successful in co-operating with team to find qualified candidates at 3 positions for the big client - number one in software company who has branch in Viet Nam.

1. Researcher in Hanoi - $7000 (Candidate management)
2. Software Engineer in Ha Noi - $7000 (Candidate management)
3. Web programmer in Ha Noi - $4500 (Candidate management)

Currently, there are a lot qualified candidates continues to process at the next rounds

Although starting not for a long time, but I always bring the best advise, solution to client and candidates. I believe that: everyone will be happy to work with me.

Please kindly contact me via skype or email to take great chance in ICT and other field.



HRM, OM & AGM

eXo Platform

September 2005 - June 2013

(7 years 10 months)

- Responsible for planning and organizing, recruiting, training and human resource development.
- Provide current and prospective employees with information about policies, job duties, working conditions, wages, opportunities for promotion and employee benefits.
- Analyze and modify compensation and benefits policies to establish competitive programs and ensure compliance with legal requirements
- Dealing with understanding, refereeing disputes, firing employees, and administering disciplinary procedures.
- Set up process.
- Advise managers on organizational policy, salary matters as well as others-related * Plan, direct, supervise, and coordinate work activities of subordinates and staff relating to employment, compensation, labor relations, and employee relations.
- Maintain records and compile statistical reports concerning personnel-related data such as hires, transfers, performance appraisals, and absenteeism rates.
- Prepare personnel forecast to project employment needs. Prepare and follow budgets for personnel operations.
- Coordinate with accounting department and General Manager in wage.
Recruitment - hiring staff, producing job descriptions, placing adverts, working with recruitment consultancies, organizing interviews and running assessment centers.
- Planning, supervising and coordinating the activities related to employment, labor relations, compensation and employee relations.
- Follow employment contract and employee profiles.
- Coordinate with other related- people in evaluating employee performance.
- Build system job description & job title.

Sale & Supervisor

Vinamilk Joint Stock company

August 2001 - September 2005

(4 years 2 months)

I have been interviewed and worked at some small companies and all of employers have asked and required candidate who had experience, knowledge about sales, marketing... That was reason, I decided to study in Ha Noi Economic University.
I have learnt a lot of knowledge and experience at Vinamilk Company. I always tried to do my best and reached a big achievement like: how to sale goods, how to make, keep and develop relationships, how to convince customers, how to contribute and manage Sales and Marketing System, how to work independent and team...Beside, knowledge studied from Economic has helped and supported me a lot in my job... and I have officially became Supervision and Manager in 2003 after 1 year working in sales. I have managed 10-20 members in group. We were very friendly, easygoing and open like family in Vinamilk.

Sales and Chief of Rep Office

TNT Express (WW) Viet Nam

March 2001 - August 2001

(5 months)

In TNT Express Company, I have worked at the sale representative office which is located in Viet Tri City. I was on behalf of Chief of Rep Office and contributed, expanded, employed and managed freight express system from Vinh Phuc - Thai Nguyen Province.
Hobbies and Interests:

- Communication
- Diplomatic
- Watch TV, Listen music
- Read book
View Long Viet IT Expert Industry's full profile to...
See who you and Long Viet IT Expert Industry know in common
Follow Long Viet IT Expert Industry's online activities
Contact Long Viet IT Expert Industry directly
Not this Long Viet IT Expert Industry? View more »