Public Profile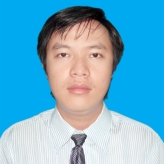 Vi vo
Senior Sales Engineer at Jesen & Jessen Vietnam Co.,Ltd
Ho Chi Minh
(Vietnam) -
56 connections
JOIN Anphabe to know more about Vi vo
See who you and Vi vo know in common
Follow Vi vo's online activities
Contact Vi vo directly
And be part of Vietnam largest community for business leaders & experts
Not this Vi vo? View more »
Current:

Senior Sales Engineer

at

Jesen & Jessen Vietnam Co.,Ltd

Past:

Sales Business Development Executive at Grundfos Vietnam co.,ltd

Education:

University of Oslo, Vietnam
Vietnam, Vietnam

Connection:

56 connection(s)
Vi appears well-grooming, mature and professional.
He has got a Bachelor Degree in Automobile Engineer in University of Technical Education Ho Chi Minh city.
His English is good and Vi knows how to persuade others by his excellent selling skill.
Understand well about industrial equipment (Automobile, Oil &gas, Chiller, air condition, water pumps etc), and having wide connection in this field.
As fast learner, Vi is a energetic, enthusiasm, dynamic, innovative person, catch up easily with new knowledge and working environment; but with diligent personal, Vi work really careful with details.
Highly organized, strong sense of identifying and prioritizing issues, and showing good impression about his responsibility for the job.
Strong partnership & communication skills with customers, contractors and suppliers, Vi always hitting sales target, he distributes 02 dealers in few months after join company and holding the high profile clients.
Good at setting up customer database, has convincible skills, and willing to listen one's idea.
vcvHR recommend him for your company as a Sales staff and we
think that he can utilize his selling skill and contribute utmost to your
company.

Industries:

Environment/Waste Services

Specialities:

 Energetic, enthusiasm, work hard, innovative and responsible.
 Easy to catch up with latest knowledge and new environment quickly.
 Diligent, work carefully with detail.
 To read and understand technical material for specific
 Familiar with using Microsoft word, excel, Autocad, SAP, Lotus Note email and equipment office
 Ability to work both independent and as a member of a team with under high pressure
 Ability to communicate well and maintain good relationship with clients
 Ability to bargain and determine to business plan
 Good work habits, having a good responsibility
 Highly organized, strong sense of identifying and prioritizing issues
 Highly self motivated. Able to communicate enthusiasm and inspire
 Good analytical skills
 Smart, mature attitude able to represent company externally
 Quick conceptual thinker able to grasp ideas and communicate them effectively
 Willing and able to accept a significant degree of responsibility
 Self-confident to exposure to international companies
 Eager for learn and development
 Having a passion of the business

Job Level:

Team Leader/Supervisor
Senior Sales Engineer

Jesen & Jessen Vietnam Co.,Ltd

October 2010 - Present

(12 years 4 months)

Sales Business Development Executive

Grundfos Vietnam co.,ltd

August 2008 - October 2010

(2 years 2 months)
Groups and Associations:

GPV,JJVL

Honors and Awards:

APREG Meeting in Korea, Bali(Indonesia)...
Hobbies and Interests:

 I would like to work expert environment, dynamic, friendly.
 I would like to promote in my job and entertain an attachment for developing company

 I really like to play Tennis on every weekend
 I like learning about the facts, share experience business
 I like reading newspapers, watching TV, playing football

View Vi vo's full profile to...
See who you and Vi vo know in common
Follow Vi vo's online activities
Contact Vi vo directly
Not this Vi vo? View more »