Public Profile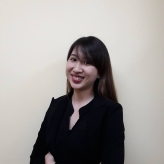 Vy Dinh Thuy Nguyen
Audit Assistant at EY Vietnam Ltd
Ho Chi Minh
(Vietnam) -
3 connections
JOIN Anphabe to know more about Vy Dinh Thuy Nguyen
See who you and Vy Dinh Thuy Nguyen know in common
Follow Vy Dinh Thuy Nguyen's online activities
Contact Vy Dinh Thuy Nguyen directly
And be part of Vietnam largest community for business leaders & experts
Not this Vy Dinh Thuy Nguyen? View more »
Current:

Audit Assistant

at

EY Vietnam Ltd.

Education:

Foreign Trade University, Vietnam

Connection:

3 connection(s)


- Third year student of Foreign Trade university
- Top five of the best students of the major from 2013 – 2016
- Graduate 2 course in Practical Accounting ( UEH and Hanoi Accounting Institute)
- Able to learn and be adapted new knowledge quickly


Job Function:

Purchasing/Supply Chain, Accounting/Finance, Import/Export

Industries:

Freight/Logistics, Warehouse, Banking

Specialities:

• Learning attitude.
• Motivated and consistent.
• Detail oriented.
• Reliable and trustworthy.
• Performing well in both team and individual

Audit Assistant

EY Vietnam Ltd.

December 2016 - Present

(3 years 4 months)

Responsibilities:
+ Perform mid-year review and year end audit for financial statements of both local and foreign entities, especially with Banks, Funds, Securities companies and Insurance companies.
+ Review the effectiveness of internal control of those entities.
+ Review the compliance of audited entities with law and regulations.
+ Support team leaders to prepare financial statements and other relevant statements.
Foreign Trade University (Vietnam)

Bachelors , International Bussiness Administrative

2013 - 2016

Activities and Societies:

2013 – 2016 : Top 5 of the best students in the class
March 2016 : HSBC Business Case Competition
- A competition is honored by HSBC.
- The main task is dealing with Business Case.
- Be top 12 teams.
January 2016 : Assistant of Lighthouse English Club and Victory English Club
- Create the free English club for students in Vietnam
- Cultural Exchange with foreigner living in Vietnam
December 2015 : Global Passport Project
A national project run by AIESEC Vietnam with the aim to enhance English communication skills, cultural understanding and self-confidence for students and recent graduates.
Jan 2015 : Spring volunteering program, Green Sunday.
Teamwork skill, communication skill, dealing with people, making decision skill, presenting skill, problem solving skill.
2013 : Five good Student of FTU
2013 : " Uom mam tai nang sinh vien Ngoai thuong " Contest
- A contest sponsored by Smart train to award the winner with a full value ACCA course.
- Get into the Final round.
2013 : Law Challenge Student Contest
- Top 10 – semi final round – this contest with more than 500 candidates.
- Management skill, teamwork skill.
2013 – present : School Activites (School Day, Music Festival, Sport Tournament)

Hobbies and Interests:

Reading book
Listening to music
Travelling
Practicing yoga
View Vy Dinh Thuy Nguyen's full profile to...
See who you and Vy Dinh Thuy Nguyen know in common
Follow Vy Dinh Thuy Nguyen's online activities
Contact Vy Dinh Thuy Nguyen directly
Not this Vy Dinh Thuy Nguyen? View more »