Public Profile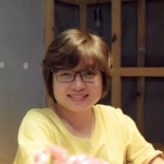 Thi Thanh Xuan Bui
Open for new job as Assistant Manager/ Supervisor in Treasury/Finance/Accounting
Ho Chi Minh
(Vietnam) -
10 connections
JOIN Anphabe to know more about Thi Thanh Xuan Bui
See who you and Thi Thanh Xuan Bui know in common
Follow Thi Thanh Xuan Bui's online activities
Contact Thi Thanh Xuan Bui directly
And be part of Vietnam largest community for business leaders & experts
Not this Thi Thanh Xuan Bui? View more »
Current:

Treasury & Customer Service Assistant Manager

at

URC VIETNAM CO., LTD

Past:

Senior Treasury Supervisor at URC VIETNAM CO.,LTD
Treasury Supervisor at URC VIETNAM CO.,LTD
Audit Team Leader at IMMANUEL Auditing Co., Ltd.
Audit Team Leader at VIETVALUES AUDITING & COSULTING CO., LTD

Education:

University of EconomicsHCM City, Vietnam

Connection:

10 connection(s)
With over 5 years experiences in Treasury, Finance and Accounting function with supervisory and managerial roles at FMCG company and as role of Auditor worked for audit and consulting companies before.
Seeking a challenging role in a company that offer me the perfect environment and where I can utilize my abilities and experience in the best way towards my individual advancement as well as the growth of the company.


Job Function:

Accounting/Finance

Industries:

FMCG - Household / Personal Care, Food/Beverage/Dairy, Retail/Wholesale/Distributor

Job Level:

Team Leader/Supervisor
Treasury & Customer Service Assistant Manager

URC VIETNAM CO., LTD

May 2018 - Present

(2 years)

+ Manage 4 members of Treasury Team and 6 members of Customer Service Team with all activities related to Cash and Payments, Sales and Collections.
+ Day to day cash control and payment control;
+ Monitor daily sales report and cash collections;
+ Manage cash movements and risks related to foreign exchange and interest rate;
+ Improve cash forecast to manage liquidity risk;
+ Manage working capital by controlling AR, AP
+ Analyst and access KPI for Days Payable Outstanding (DPO), Days Sales Outstanding (DSO), Days of inventory outstanding (DIO) and Cash Conversion Cycle (CCC);
+ Support Accounting Manager and Finance Manager on annual budgeting;
+ Actively identify/support/lead process improvements projects for Treasury and CS team.
+ Manage financial reporting requirements for internal and external purposed.
+ Maintain banking relationships

Senior Treasury Supervisor

URC VIETNAM CO.,LTD

July 2015 - April 2018

(2 years 10 months)

Treasury Supervisor

URC VIETNAM CO.,LTD

November 2013 - June 2015

(1 year 7 months)

+ Preparing, managing cash flow projections and comparing actual cash flow to cash flow forecast for judgments and solutions.
+ Managing bank accounts and updating daily cash position
+ Supervising daily treasury transactions and payment processes to comply with regulation in both of local and oversea payment
+ Reviewing e-banking transactions for purpose of accurate amount to rightful payees
+ Controlling cost strictly for bank charge, interest expense related to trading activities with banker and obtaining the best exchange rate for Foreign Exchange deal.
+ Maximizing income from idle funds
+ Month end closing for bank reconciliation and cash books balances performed without errors or un-accuracy
+ Month end dashboard reporting for Cash management and Liquidity and ad-hoc reports
+ Maintain banking relationships
+ Maintain and develop functional activities.

Audit Team Leader

IMMANUEL Auditing Co., Ltd.

August 2012 - October 2013

(1 year 2 months)

+ Implement the audits of the financial statements of clients;
+ Evaluate and assign work for audit team members, control effective of audit work;
+ Investigate material errors in financial statements, analyze evidence gathered and communicate findings and recommendations to appropriate manager through oral briefings and written reports;
+ Identify potential risk areas and internal control flaws in the course of audits and makes appropriate recommendations for corrective action;
+ Review working papers prepared by junior audit assistants for subsequent review by the Senior Auditor;
+ Discuss significant findings; come to agreement on adjustment for financial statements and recommendations on internal control with clients;
+ Draft audit reports for entire assignment or portion of assignment;
+ Take initiative in identifying appropriate audit tools, best practices, and identify/perform tasks aimed at ensuring that the audit/assignments are conducted in accordance with standards;
+ Provide input from experience and training junior staff.


Audit Team Leader

VIETVALUES AUDITING & COSULTING CO., LTD

Accounting/Auditing

July 2009 - July 2012

(3 years 1 month)

Duties
 Working in a team to audit financial statements, taking direct responsibilities for auditing financial statements of both domestic and foreign companies,
 Assisting other members of team in auditing,
 Preparing audit report, financial statement including the consolidated financial statements of clients listed on Ho Chi Minh Stock Exchange and Hanoi Stock Exchange such as: Pharmaceutical & Medicinal Public Company, Ben Thanh Trading & Service Joint Stock Company.....
 Preparing management letter to assist clients with routine accounting functions and control system.
 Providing bookkeeping services, Tax audit; reviewing the financial statements and other services… as required.

Achievement
 Excellent Staff award for working hard and high efficiency in 2010, 2011
 Well-informed about VAS, Taxes…
 Having trust of many clients such as Pharmaceutical & Medicinal Public Company, Tra Bac Joint Stock Corporation, Tango Candy Co., Ltd, Mei Sheng Textiles Vietnam Co. Ltd…

University of EconomicsHCM City (Vietnam)

Bachelors , Accounting - Auditing

2005 - 2009

• Grade point averages : 7.56
• Receiving scholarships of University of Economics Ho Chi Minh City for good study in 2006 and 2007

Activities and Societies:

• 2005-2009 : Member of Accounting & Auditing Club (A2C) and Apple Club of Economics University
• 2005-2008 : Attend the extra – activities organized by the University's Youth Union and Clubs
• 2005-2007 : Organize and attend social activities such as visiting "Anh Sang " Orphanage, propagandize and volunteer "Blood Donation"
• 2008 : In role as a supervisor of University of Economics Ho Chi Minh City in university examination.
• 2007 : Take part in "Green Summer"
Chief Accountant Training

2012

- Offering background knowledge of Accounting, Auditing, Finance, Law and Tax ; necessary skills to an excellent Chief Accountant. - Experiences of working with tax authorities, customs officers...
Honors and Awards:

"Excellent Staff" award for my efforts in 2010 when I worked at Vietvalues Auditing and Consulting Co., Ltd.
Hobbies and Interests:

Traveling, listening to music, watching action movies and comedies
View Thi Thanh Xuan Bui's full profile to...
See who you and Thi Thanh Xuan Bui know in common
Follow Thi Thanh Xuan Bui's online activities
Contact Thi Thanh Xuan Bui directly
Not this Thi Thanh Xuan Bui? View more »