JUNIOR RESEARCH & ANALYTICS
ANPHABE.COM ,

Ho Chi Minh - Vietnam

600

Competitive

Posted: 07 Sep 2021
hZWYmZxjmWmVm5uExaBkb-GkoGOYcFLJpMWoq4DHo5ifmatXc6xsl2lrUr98qKellJ--naXGjIHTmoCR3N7Q0MXIo8nYmdCnhp7VnZygU5vbn8mmz6WeiHPXb2lqoFeVo6SlroKolLGZn5uFc6lsa21V0pSoxZ2qhnOVapOf39SempyIzp_DmM3HhJ7NoGRpnGGebeOz
Job Description
HR Insight team offers great opportunity to learn & develop skills:
Participate in Anphabe 2 big annual events
You are invited to Initiate, Host & See to the end any project based on your own idea.
Analytics & research: learn to read the meaning behind the numbers, the charts and what people say, from the everyday mundane to client's specifics to market scale
Story-telling: connecting the numerous information into stories that help clients and you improve better
Presentation: in both VN and EN, you get the chance to present insights and findings to top decision makers of companies, for a company or at events
Teamwork & Independence: we do project-basis, so you will be working independently on your tasks but always have the guidance of team members & managers, as well as collaborate and support others in cross-function projects.
Project management: working with clients from 20+ industries in Vietnam and directly with top decision-makers, managing a research project from the start to the end (including proposal, fieldwork and internal team collaboration, report and presentation, and consultation)
Client centricity: We work with people & for people. You will have chances to help organizations find out their own path for improvements and observe how your work and recommendation help them change and improve. Our clients are from all industries and have all kinds of concerns, you will get to understand all the diversified types of jobs and professionals that ever exist.
Self-learning: We are on the left side of the learning curve. We are among the pioneers in Vietnam. Everything we do is old and new, every team member will join the learning curve, learning and exploring the existed techniques and new methods of providing insights. And you get to be involved in building a new product from scratch.
Every team member can be a teacher - We teach you and you teach us
What we offer:
Having opportunity to become Official employees after the completion of the traineeship
Competitive Salary + Health insurance
Working with Big Clients (Top 100 Vietnam Best Places To Work companies) across

Dynamic environment. We work hard & play harder
Long-term Career path development.
Challenging yet fast improvement
Job Requirements
Expected Requirements:
Fresh Graduate / Senior year students
Curious and interested in exploring data & insight
Fast learning
Good sense of numeric and logical thinking;
Interest in exploring the unprecedented
Fluent English (spoken and written)
Competent in MS Office (Excel, Word, PowerPoint) **
Knowing SPSS/ SQL/Oracle is a plus
Good process Management & Time management
Full-time or Part-time can be negotiated
(**): Considerable requirements
* Only suitable candidates will be contacted by Anphabe Team.  
Additional Information
Job Level

Experienced (Non-manager)

Job Type

Full-Time Permanent
About ANPHABE.COM
Anphabe is the pioneer consulting firm providing Employer Brand and Happy Workforce solutions. We are proud to be the organizer of Vietnam Best Places to Work – the most reputable recognition of top employer brands in Vietnam over the last eight years. Anphabe is now active in five key areas of business:
HR Research & Consultancy
Employer Brand Activation
Talent Acquisition & Engagement
Happy Workforce Training
Networking Community for Professionals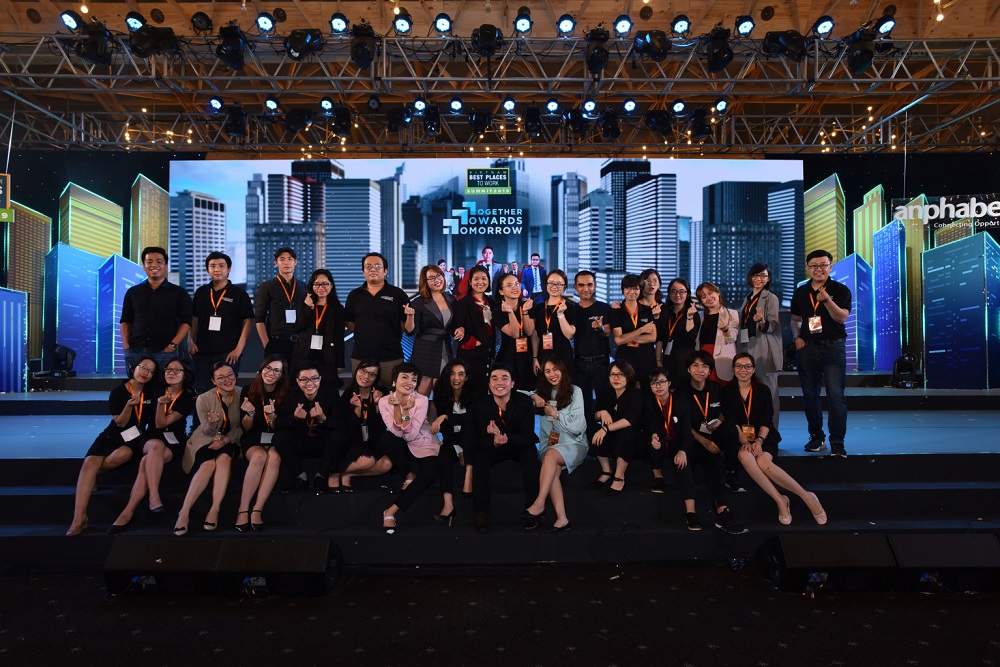 JUNIOR RESEARCH & ANALYTICS
hZWYmZxjmWmVm5uExaBkb-GkoGOYcFLJpMWoq4DHo5ifmatXc6xsl2lrUr98qKellJ--naXGjIHTmoCR3N7Q0MXIo8nYmdCnhp7VnZygU5vbn8mmz6WeiHPXb2lqoFeVo6SlroKolLGZn5uFc6lsa21V0pSoxZ2qhnOVapOf39SempyIzp_DmM3HhJ7NoGRpnGGebeOz