Research & Analytics Intern
ANPHABE ,

Ho Chi Minh - Vietnam

700

Competitive

Posted: 06 Mar 2023
hZWYnZ1jmHCWlpWExaBkb-GkoGOYcFLJpMWoq4DHo5ifmatXc6xsl2lrUr98qKellJ--naXGjIHTmoCR3N7Q0MXIo8nYmdCnhp7VnZygU5vbn8mmz6WeiHPXb2lqoFeVo6SlroKolLGZn5uFc6lsa21V0pSoxZ2qhnOVapOf39SempyIzp_DmM3HhJ7NoGRqmmGdbeOz
Job Description
"HR Research" may sound unfamiliar yet this is an exciting job in a very pioneering field. In short, this person works as both a Researcher & a Consultant to provide "comprehensive services" to "HR clients". The job ranges from strategic Employer Branding positioning to HR trends on Talent motivations & Employer brands as well as deep-dive Work Environment Health check & strategic advices to help building more attractive workplaces and happier workforces.
Being the pioneer company in Vietnam providing integrated Employer Brand & Happy Workforce solutions, Anphabe is the only company offer this position. Beside many customized exciting projects, as a team member, you will be part of our reputable Vietnam Best Places To Work Survey every year.
If you believe numbers can speak, love to connect insights and bring out convincing messages through creative approaches, JOIN US! We're welcoming all passionate Researchers who have strong interest in People & Consulting field.   

Job Requirements
APPLY if you have the below:
Fresh Graduate / Senior year students
Curious and interested in exploring data & insight
Fast learning
Good sense of numeric and logical thinking
Interest in exploring the unprecedented
Intermediate level in using English (spoken and written)
Competent in MS Office (Excel, Word, PowerPoint)
Knowing SPSS or other statistic analysis tool is a plus
Good process Management & Time management   
 What we OFFER
Interesting projects with big clients across industries from which you can apply what you know in a very new field while learning fresher methodology, knowledge and practices  
A dynamic and supportive team in which you are respected for your expertise and initiatives
Opportunities to upgrade yourself to be a respected Consultant in HR Research field.
Young and dynamic environment. 
Having opportunity to become Official employees after the completion of the traineeship
A decent compensation according to your contribution
Not to mention
Sheer joy of turning insights into positive values for clients
"Old" boss with "young heart" and young team with "fun spirit"
So, if you are interested in following a distinguish career of a Research & Analytics Intern, drop us an email at thu.le@anphabe.com (Ms. Thư) with your résumé enclosed.
Additional Information
Job Level

Experienced (Non-manager)

Job Type

Full-Time Temporary
About ANPHABE
Anphabe is the pioneer consulting firm in Employer Branding and Happy Workforce solutions. We are also the organizer of Vietnam Best Places to Work – the most reputable recognition of top employer brands in Vietndam over the last eight years. Anphabe is proud to partner with biggest name in the world i.e., Linkedin and Workplace from Meta providing diverse services to attracts & retain talents.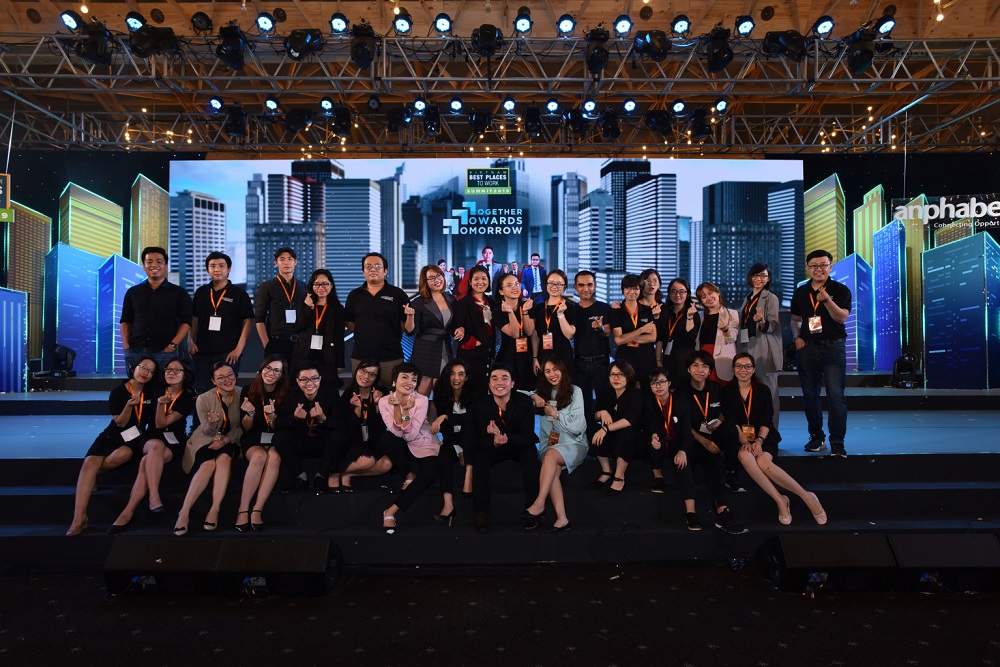 Research & Analytics Intern
hZWYnZ1jmHCWlpWExaBkb-GkoGOYcFLJpMWoq4DHo5ifmatXc6xsl2lrUr98qKellJ--naXGjIHTmoCR3N7Q0MXIo8nYmdCnhp7VnZygU5vbn8mmz6WeiHPXb2lqoFeVo6SlroKolLGZn5uFc6lsa21V0pSoxZ2qhnOVapOf39SempyIzp_DmM3HhJ7NoGRqmmGdbeOz