Public Profile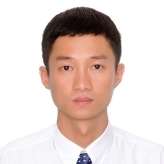 QUANG BUI
Assistant Manager, Recruiting and Employee Relations at Manulife Vietnam
Ho Chi Minh
(Vietnam) -
179 connections
JOIN Anphabe to know more about QUANG BUI
See who you and QUANG BUI know in common
Follow QUANG BUI's online activities
Contact QUANG BUI directly
And be part of Vietnam largest community for business leaders & experts
Not this QUANG BUI? View more »
Current:

Assistant Manager, Recruiting and Employee Relations

at

Manulife Vietnam

Past:

Assistant Manager, HR Business Partner - Support Functions & Corporate Banking at HSBC Vietnam
Recruitment & Selection Officer - Hanoi Branch at HSBC Vietnam
Recruitment & Selection Offer at HSBC Vietnam

Education:

University of Sydney, Australia

Connection:

179 connection(s)
6+ years of intensive working experience for multinational companies in Human Resources, specialising in HRBP and Recruitment.

Currently responsible for Manulife's Financial Recruitment and Talent Acquisition needs across Vietnam covering the Life Insurance and Asset Management businesses. My role focuses on helping build a regional talent acquisition function for Vietnam focusing on developing and implementing recruiting strategies aimed at diverse target audiences in the Life Insurance and Financial Services sector.

Manulife is looking to hire the best talent in the industry across our businesses, so please contact me directly via my email quang_bui@manulife.com for further confidential discussions. Please also connect with me here on Linkedin using the same email address to keep updated with future opportunities.
Job Function:

Customer Service, Marketing

Industries:

Headhunting & HR Services

Specialities:

Trained in:

Becoming a new manager, Manulife 2011

HR Master Workshop, HSBC 2010

Starting Up As A Supervisor, HSBC 2008

Effective Interaction, HSBC 2008

Job Analysis, HSBC 2008

Hire For Success, HSBC 2008

Winning Heart and Mind, HSBC 2007

SHL Occupational Personality, Hong Kong, 2006

Assistant Manager, Recruiting and Employee Relations

Manulife Vietnam

July 2011 - Present

(12 years 1 month)

Assistant Manager, HR Business Partner - Support Functions & Corporate Banking

HSBC Vietnam

September 2008 - December 2010

(2 years 3 months)

Recruitment & Selection Officer - Hanoi Branch

HSBC Vietnam

June 2007 - September 2008

(1 year 3 months)

Recruitment & Selection Offer

HSBC Vietnam

September 2005 - April 2007

(1 year 7 months)
Groups and Associations:

Meet top Leaders & Experts in Vietnam!
Bach Khoa Hanoi Alumni (BKLinks - HUT)
Bank and Financial Services Training and HR
Business Analyst
Business Analysts & Project Managers
Bất Động Sản
Cashflow - Doanhtri Club
Doanh Tri Club
ERP CRM Consultants - Vietnam Community
ERP4VN Group
ESSVN_Logistic/Supply Chains Group
Executive Search and Selection Viet Nam (ESSVN)
HR Viet Nam (Vietnam)
HR Vietnam Online
HR in Financial Services
HRVietnam
HSBC Group
IT & Telecoms Job in Vietnam
IT - Group
Internet Marketing Vietnam
Kỷ Nguyên Vàng Consultants
Linked:HR (#1 Human Resources Group)
Linkin Vietnam
LÀM KINH TẾ
Marketin'
MarketingManager
Mạng Tuyển Dụng Việc Làm Trực Tuyến Tại Việt Nam
PRVietNam
Phương pháp Marketing hiện đại qua Mạng Xã hội
Project Management Vietnam
Retail Banking Network
Social Media and Social Recruiting Discussion Group
Start-ups Vietnam
Talent Management - Vietnam
The Economist Newspaper readers
The Recruiter Network - #1 Group for Recruiters
Tiếp thị trực tuyến
Trường Đại Học Kinh Tế TP.HCM (UEH)
US and Canada Opportunities
VISTACON
VN ICT Career
Viet Nam - Twitter
VietJob
Vietnam Business Info
Vietnam Education Links
Vietnam ICT Group
Vietnam IT Community
Vietnam Internet Marketing Group
Vietnamese Professional Network
VinaHR - Top HR Network in Vietnam
You are a Champion
recruiting right employee, choosing good job
www.careervision.vn

View QUANG BUI's full profile to...
See who you and QUANG BUI know in common
Follow QUANG BUI's online activities
Contact QUANG BUI directly
Not this QUANG BUI? View more »