Public Profile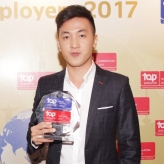 Paul Nghia Ho
L&OD, HRBP, Talent Acquisition Professional
Ho Chi Minh
(Vietnam) -
321 connections
JOIN Anphabe to know more about Paul Nghia Ho
See who you and Paul Nghia Ho know in common
Follow Paul Nghia Ho's online activities
Contact Paul Nghia Ho directly
And be part of Vietnam largest community for business leaders & experts
Not this Paul Nghia Ho? View more »
Current:

Talent & Organizational Development Manager

at

Amway Vietnam

Past:

HR Associate Manager at Unilever Vietnam
Senior Recruitment Executive at Vietnam Maritime Stock Bank
Recruitment & Training Executive at Ajinomoto Vietnam

Education:

United Kingdom, United Kingdom
HUFLIT University, Vietnam

Connection:

321 connection(s)
- 7 years working experience with remarkable performance as L&OD, Business Partner and Recruitment in multinational FMCG company;
- A MBA graduated with strong business knowledge and analytic thinking to achieve business agenda;
- Good at change management, bias for action and adaptability to execute new and critical projects;
- Strong interpersonal skills, negotiation skill and good people sense as business partner to build relationships with others internally and externally;
- Thinking out of the box, open-minded and very energetic person;
- Good knowledge and strong practice about social/digital in employer branding and recruitment;
- Strong drive and self-motivation for achievement and contribution.
Job Function:

Human Resources

Industries:

FMCG - Household / Personal Care, Industrial/Consumer Manufacturing, Health/Medical Care
Talent & Organizational Development Manager

Amway Vietnam

March 2015 - Present

(8 years 2 months)

Our HR department plays important role to energize the culture and support to the growth of Amway business. Our strong HR practices have been recognized by the award of Top Employers Vietnam 2016 and Top Employers APAC 2016 certification. Joining Amway as a HR Manager for Talent & Organizational Development, I lead a team of 3 Supervisors to deliver below programs:

• Human Capital Planning: Organization Design, Working Process, Job Scope & Grade, Skills and Headcount Planning
• Engagement: Global Employee Survey, Engagement Action Plan, Business Strategy Communications and Change Management
• Leadership Development: Succession Planning, IDP, Promotion, Rotation Plan and Top Talent Development
• Performance Management process and system
• Learning Culture & Training Operations
• EVP
• On-boarding

HR Associate Manager

Unilever Vietnam

February 2012 - March 2015

(3 years 1 month)

As a HR practitioner, I have taken various HR roles during 3 years working with Unilever including Learning & Development, HR Business Partner and Talent Acquisition (Recruitment & Branding). From each roles, I made impressive records for deliver successfully many initiatives at local and regional level.

✅ From June 2014: Corporate Learning & Development
- Design & manage Learning portfolios at corporate level to ensure critical mission skills for organisation are well implemented OTIF;
- Work closely with HR Business Partners and Head of Departments for Key talent development;
- Revise and implement Learning culture to encourage both Line Managers and Employees to own their development by self-learning and promote internal training;
- Lead Corporate Induction program for newcomers.

✅ From Sep 2013: HR Business Partner & Capability Building for Manufacturing sites
- Lead skill transformation and development agenda for manufacturing sites nationwide;
Facilitate performance management process including Year end review, Resources planning, reward, Individual Development Plan and Targets setting;
- Manage headcount and work on new organisation chart for changed business strategy;
- Accelerate Talent readiness and Talent pipeline by stretching goals settings and follow Individual Development Plant for key talents;
- Manage and implement engagement activities to promote One team spirit.

✅ From Feb 2012: Talent Acquisition
-Fill all recruitment requisitions nationwide for Supply Chain, Manufacturing, R&D and Shared Services including Finance, HR, IT, CR and Legal;
- Run attraction for fresh programs including Internship, Management Trainees, Manufacturing Fresh by intensive activities: career talk, career fair, university ambassadors recruitment, factory tour and office tour;
- Maintain "social recruitment" visibility on Facebook, LinkedIn, Taleo and company career website;
- Generate insights and performance analysis for recruitment team.

Senior Recruitment Executive

Vietnam Maritime Stock Bank

Banking

May 2011 - February 2012

(9 months)

With this role, I have delivered strong recruitment service for branches expansion projects from Da Nang to HCM East/Mekong Delta area, with 130% performance exceeding targets and nearly 700 vacancies filled:

- Work closely with Hiring Managers and Regional Directors to deliver recruitment services and balance human resources demand among region effectively;
- Deal with Country Reward Expertise team to propose and allocate reasonable salary, reward package and other items for new hires;
- Critically focus on enhancing talent pool by initiating wide range of sourcing channels including internal posting, referrals scheme, social networking and external traditional advertisement;
- Organize and participate in public events including job fairs, direct recruitment days and university tours to promote employer branding to candidates.

Recruitment & Training Executive

Ajinomoto Vietnam

January 2010 - May 2011

(1 year 4 months)

With this role, I was responsible to make a step change in recruitment & training service for 2 factories in Bien Hoa & Long Thanh industrial zone. These initiatives in processes and action plans are still in place up to now:

- Deliver recruitment service for Supply Chain, Manufacturing and Supporting functions to meet business agenda;
- Initiate sourcing channels and activities to approach wide range of qualified applications nationwide;
- Organize public events as job fairs and university training programs to promote employer branding;
- Execute corporate induction activities for new hires across functions;
- Work with Department Head and HR Leader to implement general skills and professional skills training agenda for senior levels up.
View Paul Nghia Ho's full profile to...
See who you and Paul Nghia Ho know in common
Follow Paul Nghia Ho's online activities
Contact Paul Nghia Ho directly
Not this Paul Nghia Ho? View more »