Public Profile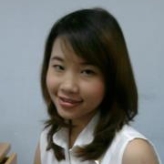 Huyen Vuong
Consultant Executive Search & Selection at Le & Associates Corp
Ho Chi Minh
(Vietnam) -
20 connections
JOIN Anphabe to know more about Huyen Vuong
See who you and Huyen Vuong know in common
Follow Huyen Vuong's online activities
Contact Huyen Vuong directly
And be part of Vietnam largest community for business leaders & experts
Not this Huyen Vuong? View more »
Current:

Consultant

at

Le & Associates (L&A) HR Services Company

Past:

HR Executive at International Minh Viet Joint Stock Company (IMV JSC)

Education:

Saigon Technology University, Vietnam

Connection:

20 connection(s)
Experienced in Human Resources (both internal and external), Sales and Customer Services. Regularly, is recruiting/ resourcing/ placing & hiring successfully from staff level to senior management levels.
Industries:

FMCG - Household / Personal Care, Fashion/Luxury Goods & Jewelry

Job Level:

Experienced (Non-manager)
Consultant

Le & Associates (L&A) HR Services Company

March 2012 - Present

(8 years 7 months)

• Receiving client's job order and verificating their requirements.
• Searching & screening for potential candidates who are matched with client's requirements.
• Approaching and interviewing potential candidates, through checking their CVs to find out their qualities which suitable with client's requirements as: experiences, skills, abilities, personalities… as well as updating candidate's information.
• Sending new updated candidates' profile to admin for database updating, formatting and sending these to client and following up strictly process of vacancies.
• Arranging the interviews meeting between the client and the candidate, following up to get client's feedback of the interviews.
• Managing the offer process to place the vacancy as identify and finally doing reference check if necessary.
• Updating client's job order frequently.

HR Executive

International Minh Viet Joint Stock Company (IMV JSC)

December 2010 - February 2012

(1 year 2 months)

1. Recruitment
• Making recruitment advertising, contacting recruitment consultant agencies and labor centers, searching, contacting candidates and arranging the interview schedule.
• Screening CV and carrying out 1st interviews, making short list candidates and arranging for interviews with head of department or director in charge.
• Conducting personality checking with previous employers before a job offer is made.
• Making recruitment procedure and updating on recruitment database, filling of potential candidate profiles, respond to all unsuccessful candidates after the interviews in a professional manner.
• Updating company's HRIS.
• Handle all formalities for new comer and resigned staff: make offer letter, all documents to joint company, assign fingerprint and card ID... Co-ordinate with IT department and Admin executive to prepare a seat and working facilities for new staff.
• Handle attendance: update employee's attendance weekly, import over time register, leave request register, business trip schedule, all documents relating attendance to proceed payroll.
• Make recruitment report, attendance report monthly.

2. Payroll cum Labour Contract
• Entering payroll and personnel information into HRIS to preserve the accuracy of records.
• Collecting pay raises, pay adjustments from present and prior pay period, voluntary deduction such as installment, debt…and using Excel on a frequent basis for data forms
• Printing payslip and processing payment (in cash and transfer).
• Responding to all disputes about payment for all employees.
• Filling payroll reports to meet the company requirements.
• Following up the term of labor contract procedure for employees.
• Printing staff movement, termination decision for approval and issuing on time.
• Processing Final Payment for resigned employees.
• Preparing reports to related Departments/ authorities.
• Filling personnel documents to meet the company requirements.
View Huyen Vuong's full profile to...
See who you and Huyen Vuong know in common
Follow Huyen Vuong's online activities
Contact Huyen Vuong directly
Not this Huyen Vuong? View more »