Public Profile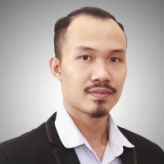 Alan Chu
Chief Executive Officer at COGI Co., Ltd
Ho Chi Minh
(Vietnam) -
1 connections
JOIN Anphabe to know more about Alan Chu
See who you and Alan Chu know in common
Follow Alan Chu's online activities
Contact Alan Chu directly
And be part of Vietnam largest community for business leaders & experts
Not this Alan Chu? View more »
Current:

Chief Executive Officer

at

COGI Co., Ltd

Past:

Senior Procurement leader at Huu Toan Group Co., Ltd - Hochiminh, Vietnam
Senior Process Specialist at Infosys BPM - Dalian, China
Assistant Project Manager at The Long REE co., Ltd; VIETNAM
Designing staff at Kinden Vietnam Co., Ltd (Japanese M&E contractor)
Finance staff at GlaxoSmithKline (GSK) Vietnam; UK
Technician at Z.C. International Ltd., Vietnam (Zenith Cutter – USA)

Education:

Industrial University of Ho Chi Minh City, Vietnam
University of Natural Sciences, University of Social Sciences and Humanities – Vietnam National University Ho Chi M, China

Connection:

1 connection(s)
• An excellence leader with strategic thinking who performs well in multi-national environments, had more than 9 years working experience (2Y in China and 7Y in Vietnam).
• Experience in multi-areas from M&E Design, Asst to PM, P2P, S&P, SAP & Microsoft Dynamic ERP environment… and expert in procurement, supply chain and new factory build up.
Focused on achieving business objectives, automation application process and continuous improvement.

Job Function:

Purchasing/Supply Chain, Other

Industries:

Arts/Design, Mechanical, Multi-categories/Other

Specialities:

Expert in Supply chain management which include planning, purchasing, production, logistic to finished products.

Job Level:

Team Leader/Supervisor
Chief Executive Officer

COGI Co., Ltd

June 2020 - Present

(1 year 2 months)

Strategic activities.
- Leading the development of the company's short- and long-term strategy
- Creating and implementing the company or organization's vision and mission.
- Maintaining awareness of the competitive market landscape, expansion opportunities, industry developments, etc.
- Assessing risks to the company and ensuring they are monitored and minimized
- Setting strategic goals and making sure they are measurable and describable
- Networking for Additional Opportunities and Innovations
Execution activities.
- Being a leader for all marketing campaigns and sale activities but remain organized, innovative and customer-centric.
- Delegating to team leaders and team members to have better decision making by creating Threshold table and Approval matrix.
- Monitor and analysis cash flow for office supplies and Inventory purchasing.
Managing Employees
- Involving in Employee recruitment which is creating Job Descriptions, sorting applications, scheduling phone interview and in-person.
- Create training program and document which need to new employee in the first few months
- Take care of setting up employee benefits and ensuring that all tax paperwork is distributed and filed


Senior Procurement leader

Huu Toan Group Co., Ltd - Hochiminh, Vietnam

October 2018 - May 2020

(1 year 7 months)

- Managing all procurement activities of company in both Direct and Indirect goods and services (Marketing, HR services, Facilities, Co-operate Services, IT, Consumable goods, Maintenance, Construction, M&E, MRO…) to Logistics which meeting stakeholder's request and productions requirements.
- Develop and implement Procurement procedures to enhance team performance and simplify working process by improving Operational Efficiency with easy-to-use technologies, minimal data entry and digitization.
- Develop Procurement Category Hierarchy to support operation and data analysis lead to create an appropriate sourcing strategy for direct and indirect materials.
- Analyze complex data by TCO and Portfolio Analysis to underpin Prices, Terms & Conditions negotiation, and develop contracting recommendations based on sound judgment, problem solving, and Portfolio analysis.
- Excellence develop strategic MRO partners to enhance Supplier collaboration and better control cost from the right source, reducing workload for the whole procurement team and shared risk.
- Foster trust relationships with partners to achieve better pricing and quality


Senior Process Specialist

Infosys BPM - Dalian, China

July 2016 - October 2018

(2 years 3 months)

- Daily work cover Prepares, issues, analyzes, negotiates and administers RFx, e-Auctions, SOW, contract negotiations, and contract management.
- Follow-ups on Procurement P2P, focus on Indirect Purchase both Spot buy and Sourcing Strategic. (Facilities, IT equipment and services, Corporate Services, Marketing &Promotion, HR services, Logistic...).
- Implement and execute the organization's strategic sourcing initiatives, including fair market value analysis, RFx management, and supplier negotiations
- Managing Supplier relationships to ensure they meet quality and SLA requirement while maintaining competitive price.
- Sourcing & Developing new suppliers and re-organize current supplier to meet business target.
- Leading Automation and 6-Sigma project to keep improvement process in term of reducing Lead-time and FTE.


Assistant Project Manager

The Long REE co., Ltd; VIETNAM

October 2012 - June 2016

(3 years 9 months)

Planning task:
- Being the first contact point with clients and Government on be half of Project manager.
- Drafting plan for the whole project from End-to-End solutions and take care of after service issues
Operation task:
- Making estimates BOM, preparing technical drawing, and other executions activities to make the work done.
- Manage Inventory control level to ensure the cost within budget.
- Building Standard Operating Procedure documents of Procurement Procedure and Administrative management.
- Provide proposal, supplement and improvement on working procedures.


Designing staff

Kinden Vietnam Co., Ltd (Japanese M&E contractor)

August 2012 - September 2012

(1 month)

- Picking up material from shop drawings. Drawing complete shop drawing from design drawings.
- Do other duties assigned.


Finance staff

GlaxoSmithKline (GSK) Vietnam; UK

August 2011 - December 2011

(4 months)

- In charge of pre-payment verification for all business activities cost and ensure payment is cleared on time.
- Systematic and scientific document storage and management


Technician

Z.C. International Ltd., Vietnam (Zenith Cutter – USA)

October 2009 - May 2010

(7 months)

- Operating directly lathe, milling, planing, grinding, stamping and CNC machines.
- Responsible for checking the specifications of the product after processing.
- Always work with the best capacity and responsibility.
- Make sure all task done correctly.

Industrial University of Ho Chi Minh City (Vietnam)

University of Natural Sciences, University of Social Sciences and Humanities – Vietnam National University Ho Chi M (China)
Hobbies and Interests:

Do Gym & Fitness, practice sport & outdoor activity, music & movie.
View Alan Chu's full profile to...
See who you and Alan Chu know in common
Follow Alan Chu's online activities
Contact Alan Chu directly
Not this Alan Chu? View more »