Public Profile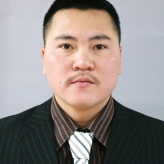 QUANG HƯNG NINH
Marketing & Management Specialist
Ha Noi
(Vietnam) -
6 connections
JOIN Anphabe to know more about QUANG HƯNG NINH
See who you and QUANG HƯNG NINH know in common
Follow QUANG HƯNG NINH's online activities
Contact QUANG HƯNG NINH directly
And be part of Vietnam largest community for business leaders & experts
Not this QUANG HƯNG NINH? View more »
Current:

Head of Travel Development

at

VIHAJICO JSC (The owner of ECOPARK Township Project)

Past:

Chief Business Development Officer & Event Coordinator at ADT Import Export and Trading C. Ltd.
Operations Director at Phuong Dong Sport., JSC (Phuong Dong Driving Golf)
Strategy Consultant at The Marketer's Forum Vietnam (TMF Vietnam)
Guest Relation Officer at Hanoi Meliá 5 * Hotel
Co-founder and Sales & Marketing Manager at FarEast-Travel
Freelance Professional Spanish Speaking Tour Guide at Saigon Tourist, Diethelm Travel, Phoenix Voyages, Exotissimo, Travel Indochina

Education:

United Kingdom, United Kingdom
United Kingdom, United Kingdom
The Chartered Institute of Marketing, United Kingdom
Cambridge University, United Kingdom
Kingston College, United Kingdom
The Chartered Institute of Marketing, United Kingdom
UK School of English, United Kingdom
Vietnam, Vietnam
University of Matanzas 'Camilo Cienfuegos', Cuba
University of Havana, Cuba

Connection:

6 connection(s)
Hi! With over 16 years of working experience in Vietnam and overseas, including 7 years in charge of sales and marketing management positions. I am looking for a senior management position for reputable enterprises in Hanoi. Thanks!
Job Function:

Human Resources

Industries:

Airlines/Tourism/Hotel

Specialities:

I was born in Hanoi, qualified in economic, tourism and marketing abroad. Nearly 20 countries experiences around the world with 15 years of English and Spanish speaking.
Over the past 10 years, I have played many management roles for domestic and FDI enterprises in the hospitality, international travel, sport services, real estate, luxury retail and professional training.
My aim is to be an expert in business and marketing management. I will also continue to focus on business of luxury products and services. In particular, I am really interested in the planning of new project business development.

Job Level:

C-level (CEO, CFO, CTO, President, etc.)
Head of Travel Development

VIHAJICO JSC (The owner of ECOPARK Township Project)

November 2013 - Present

(6 years 10 months)

- Build the 2020 Tourism Development Macro Planning for 500ha ECOPARK Project
- Prepare investment scheme calls for tourism, culture, sports, recreation and tourism real estate sub-projects
- Successful set up and operation of a number of tourism, recreation and culture ECOPARK sub-projects
- Successful luxury events cooperation (200 - 5,000 guests) with Hanoi TV, Panasonic , LUALA Concert , Nokia, Asean Media, TH True Milk, G5 Property Alliance, Hanoi Art & Craft Village Association, Doan Thi Diem Schools...
- Successfully signed great value business cooperation contracts
- Effective consultant utility services, urban services management, PR-Marketing, F&B, real estate, investment and leasing
- List of provided services increased by 550 %
- The number of visitors increased by 423 %
- Sales increased by 224 %

Chief Business Development Officer & Event Coordinator

ADT Import Export and Trading C. Ltd.

June 2012 - November 2013

(1 year 5 months)

- Lean operating apparatus and developing the capabilities of middle managers to offload CEO
- Standardized regulations , HR, business policies to motivate developing 6 liquor supermarket chain and 1 bar
- Adjusting and implementing successful business plans to reduce inventory, reduce capital expenditures, and change the import method, cutting loss and development of new businesses.
- Profits increased by 12 % compared with 2 loss previous years
- Effective direct the Marketing and Sales Dept. to reduce 38 % of losses and enhance brand reputation through key marketing activities.
- Cooperation and coordination in multiple luxury events from 50 to 180 guests with Techcombank , Hong Leong Bank, Delta Group, BMI , Hội Quán Doanh Nhân , MMI Vietnam ...
- Successfully signed great value business cooperation contracts
- Participate in training and re- training of personnel

Operations Director

Phuong Dong Sport., JSC (Phuong Dong Driving Golf)

October 2011 - June 2012

(8 months)

- Building the New Executive Regulation and rearrangement of the performance management for the Vietnam biggest and modern golf driving course.
- Develop short-and medium-term overall plan and manage changes
- Revenue rose 32% in the unfavourable playing positions and frame peak through direct sales policy adjustments
- Effective signing copper link membership vouchers sale and successful lease great value billboard advertising contacts
- Official spokesman to the media and state authorities.
- Direct and directly involved in the staff training and re-training.
- Encourage employees to stick through organized team activities

Strategy Consultant

The Marketer's Forum Vietnam (TMF Vietnam)

March 2010 - October 2011

(1 year 7 months)

- Reasonable consulting the overall investment plan in Vietnam market
- Develop marketing plan: logo, slogan, 7-S McKinsey & Co., 7-Ps value chain, strategy, SMART objectives, T-S-P, tactics, budgeting, implementation, monitoring, control and evaluation.
- Successful connection with local training and research institutions
- Consulting the marketing control by the method of SWOT analysis, Five Forces, Benchmarking & PESTEL
- Indirect leadership the middle management in order to achieve objectives.
- Assessment of work and determine the rights of the Executive Board
- Provide an independent view of resources, appointment, standards and behaviour.
- Consulting application performance measurement standards, CRM, CPD, MkIS, Miss, HRM, MIS, IM and IMC
- Lecturer in commercial Spanish and copywriter short courses.

Guest Relation Officer

Hanoi Meliá 5 * Hotel

June 2006 - August 2007

(1 year 2 months)

- Ensure excellent customer care service
- Highly rated by Front Office Manager about customer support and advice
- 85% successfully received and resolves of the daily problems between customers and the hotel.
- Build the image and enhance the hotel brand value in the customers' eyes
- Support other members of the Front Office Dept.

Co-founder and Sales & Marketing Manager

FarEast-Travel

April 2006 - April 2010

(4 years 1 month)

- Construction of the Executive Regulation and the specified frame to set up business
- Good governance changes in the market and internally to develop adaptation strategies
- Sales increased every year due to successful operating a compact and aggressive Sales and Marketing Dept.
- Regularly organize, review, evaluate and learn from experience marketing campaigns.
- Daily business operations and problems solving between tour operators, partners, customers and the company.
- Development of new markets, as well as designing new travel packages to Myanmar - Thailand - Laos - Cambodia - India - China - Korea - Philippines - Malaysia - Indonesia
- Set, consulting and sustainable development buyer relationship, service providers with regional and international partners
- Control sale activities and after sale services in order to increase revenue and reduce costs
- Smooth cooperation with the Operation, Accounting, IT, HR teams in financial planning, CRM and MkIS applications
- Coordination of marketing and sales in PR events, seminars, annual international fairs such as WTM London, FITUR Madrid, BTL Lisbon and ATF Ho Chi Minh City.
- Work with partners to develop advertising opportunities and to use new technologies to optimize revenue.
- Rated participation in website management, translate, design, and publishing multilingual promotional publications.
- Staff training about tourism knowledge, languages, marketing, sales and soft skills.

Freelance Professional Spanish Speaking Tour Guide

Saigon Tourist, Diethelm Travel, Phoenix Voyages, Exotissimo, Travel Indochina

March 2002 - November 2007

(5 years 9 months)

- Leading international groups in their trips to Vietnam, Laos and Cambodia
- Introduce and note about the cultural sights, history, heritage and the local nature
- Rated support and advise to international travellers about the featured products and services
- Confident translation Vietnamese - English – Spanish
- Be patient, calm and act as a bridge between hotels, tour operators, drivers, local residents and service providers.
- Actively and smoothly solve problems in order to ensure safe and enjoyable trips.
- Build the corporate image and goodwill destinations in the eyes of visitors
United Kingdom (United Kingdom)

College , 2011 & 2012 CIM Chartered CPD Programme Certificates

2011 - 2012

United Kingdom (United Kingdom)

College , CIM Professional Diploma in Marketing Level 6

2010 - 2012

The Chartered Institute of Marketing (United Kingdom)

College , CIM Professional Certificate in Marketing Level 4

2010 - 2011

Cambridge University (United Kingdom)

College , Cambridge ESOL Preliminary English Test Certificate

2010 - 2011

Kingston College (United Kingdom)

College , PET English Course Certificate

2010 - 2011

The Chartered Institute of Marketing (United Kingdom)

College , CIM Introductory Certificate in Marketing Level 3

2009 - 2010

UK School of English (United Kingdom)

College , General English Language Certificate

2006 - 2007

Vietnam (Vietnam)

College , Diploma in Tourism Knowledge and Tour Guide Professional Skills

2004 - 2005

University of Matanzas 'Camilo Cienfuegos' (Cuba)

Bachelors , Bachelor of Art in Economic

1999 - 2004

University of Havana (Cuba)

College , Diploma in Spanish Language

1998 - 1999
Hobbies and Interests:

- Reading and research on management, business, marketing, economic, real estate and geopolitical.
- Experiencing ecotourism and playing with children
View QUANG HƯNG NINH's full profile to...
See who you and QUANG HƯNG NINH know in common
Follow QUANG HƯNG NINH's online activities
Contact QUANG HƯNG NINH directly
Not this QUANG HƯNG NINH? View more »