Public Profile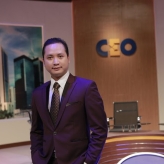 Nguyễn Trung Kiên
Giám đốc Công ty cổ phần chứng khoán Phú Hưng - Chi nhánh TPHCM
Ho Chi Minh
(Vietnam) -
6 connections
JOIN Anphabe to know more about Nguyễn Trung Kiên
See who you and Nguyễn Trung Kiên know in common
Follow Nguyễn Trung Kiên's online activities
Contact Nguyễn Trung Kiên directly
And be part of Vietnam largest community for business leaders & experts
Not this Nguyễn Trung Kiên? View more »
Current:

Giám đốc Chi nhánh TPHCM

at

Công ty cổ phần chứng khoán Phú Hưng

Past:

Định hướng chiến lược phát triển at Công ty cổ phần tư vấn quản lý Á Châu
Giám đốc Chi nhánh Hải phòng at Công ty cổ phần chứng khoán Maybank Kim Eng

Education:

IBUS, Denmark
Đại Học Hàng Hải Việt Nam, Vietnam

Connection:

6 connection(s)
More than 6 years in the financial industry.
Industries:

Finance/Investment, Securities & Trading, Banking

Specialities:

Life is a trip to enjoy rather than a race.

Job Level:

C-level (CEO, CFO, CTO, President, etc.)
Giám đốc Chi nhánh TPHCM

Công ty cổ phần chứng khoán Phú Hưng

September 2013 - Present

(9 years 3 months)

Định hướng chiến lược phát triển

Công ty cổ phần tư vấn quản lý Á Châu

March 2011 - Present

(11 years 9 months)

Giám đốc Chi nhánh Hải phòng

Công ty cổ phần chứng khoán Maybank Kim Eng

August 2011 - August 2013

(2 years)
IBUS (Denmark)

MBA , Quản trị kinh doanh

2012 - 2013

Đại Học Hàng Hải Việt Nam (Vietnam)

Bachelor of Engineering , Điện tự động, QTKD

2001 - 2006
Groups and Associations:

BNI

Honors and Awards:

- Một trong 4 CEO xuất sắc nhất năm 2012 trong Chương trình CEO - Chìa khóa thành công do Đài Truyền hình Việt nam tổ chức (Phát sóng trên VTV1).
- Phát động Chương trình "Vì một Việt nam trẻ và khát vọng"
- Phát động dự án chia sẻ kiến thức về tài chính và kỹ năng thành công: www.hocchungkhoan.com và www.nghechungkhoan.com
View Nguyễn Trung Kiên's full profile to...
See who you and Nguyễn Trung Kiên know in common
Follow Nguyễn Trung Kiên's online activities
Contact Nguyễn Trung Kiên directly
Not this Nguyễn Trung Kiên? View more »