Public Profile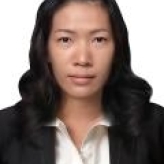 Thao Tran
Director of VnBrandMaker Corporation
Ho Chi Minh
(Vietnam) -
310 connections
JOIN Anphabe to know more about Thao Tran
See who you and Thao Tran know in common
Follow Thao Tran's online activities
Contact Thao Tran directly
And be part of Vietnam largest community for business leaders & experts
Not this Thao Tran? View more »
Current:

Director

at

VnBrandMaker Corporation

Past:

Assistant to The Chairman in PR sector cum Marketing Manager at Duc Khai Corporation
Marketing Manager at MBCare Group

Education:

Fulbright economics teaching program (Jonh F.Kennedy School of Goverment), Vietnam

Connection:

310 connection(s)
I have a strong professional background in Marketing. I am creative, dynamic, clever and strong in communication, presentation, teamwork as well as organization so she got promotion and flexibility easily in different environment. I worked for over 7 years in Marketing and Sales area, some Non Government Organizations, Big Real Estate Company,….

I completed a master degree at the Fulbright School, cooperation with the University of Economics - Ho Chi Minh City and the John F. Kennedy School of Government, Harvard University. Now, I deeply want to take part in opportunities which can make more benefit for community, your company and me. My interested fields are brand building, risk management, making business and marketing plan.

Job Function:

Purchasing/Supply Chain

Industries:

Advertising/PR, Internet/Online Media

Specialities:

In Fulbright School, I learnt a lot of interesting subjects such as marketing place, leadership, management, public policy, development policy, macroeconomic, microeconomic, development finance….They make me be stronger in economics, finance, marketing sector and support my work perfectly.
Director

VnBrandMaker Corporation

July 2012 - Present

(10 years 7 months)

VnBrandmaker is a branding solution agency and marketing consultancy created by passion, dedication and love. We was born in order to accompany with your business. Our complete services will make sure that your company's images will change and enhance your company's value

VnBrandMaker has developed a large network of collaborators and suppliers across Vietnam. So we are quite willing serve all of customers' requirements.

I handle all all activities for the developments of VnBrandMaker Corporation.

Assistant to The Chairman in PR sector cum Marketing Manager

Duc Khai Corporation

November 2011 - May 2012

(6 months)

• Lead and nurture the PR & Marketing team;
• Manage profitability and support management of productivity effectively;
• Ensure the successfully deployment any initiatives and drive savings as agreed with BOM;
• Ensure code of business, audit and compliance requirements are met;
• Lead the process to write and execute PR/ Marketing plans;
• Teach some soft skills and brandname information for all coleagues;
• Advise the suggest Chairman and CEO all things about Marketing;
• Build and maintain the relationship with television station, magazines and newspapers departments;


Marketing Manager

MBCare Group

January 2011 - November 2011

(10 months)

• Made marketing campaign, launching event, opening ceremony;
• Built and managed a new Marketing plan for all brandname;
• Built and managed new brand identity system;
• Wrote PR articles, event scenario, marketing plan for all toys and consuming goods of foreign brand which were imported by MBCare Group;
• Excellent in managing 11 staffs in Marketing department;
• Audit all activities of Marketing department such as making POSMs, Press releases, Marketing Campaign;
• Managed some big Toy Projects tin Vietnam such as: Fruity Robo, Armor Hero, Iron Knight, Galaxy Racer, FlyrFly…;

Fulbright economics teaching program (Jonh F.Kennedy School of Goverment) (Vietnam)

Masters , Development Economics

2008 - 2010

Master of Economics, Full-time Scholarship Student, Sep 2008- Jul 2010
Place of issue: University of Economics and Fulbright Economics Teaching Program, In cooperation with the University of Economics- HCMC and the John F. Kennedy School of Government, Harvard University

• Studied about Development Finance, Leadership, Marketing Place, World Trade, Development Economics, International Economics and Economic research methods, including Econometrics, Appraisal of Investment…
• Master thesis on How to improve Competiveness of Vietnam Software Industry, research based on Vietnam, India and China Software Industrial Environment and proposed some solutions to the government


Activities and Societies:

• PR for Landmine Survivors Network in some forums, social networks and foreign foundations;
• Maintained the relationship between Landmine Survivors Network and some Sponsor.
Salary: No Salary. It is a volunteer job.
Reason for Leaving: Come back to Fulbright School to accomplish my thesis.

Citi Collaborative Institutional Training Initiative.

2010

All general knowledge about public health
Groups and Associations:

https://www.facebook.com/tigon.tran

Honors and Awards:

I am a success in a Reality Marketing Speaker and Lecturer of Ho Chi Minh University of Economics, Ton Duc Thang University, Hanoi Open University.

I become a good freelancer in making Marketing and Business Plan. My last clients are VFD (Vietnam Football Development), VFF's client (4Oranges), Mon Hue Restaurant, Techconvina Company, An Sinh Ltd., Co, Callary Wedding and Event Center.

I won an award for creative TVC issued by Lien Viet Post Bank in 2012
Hobbies and Interests:

I love reading books and traveling. I often walk and play badminton for controlling stress.

I like to write for sharing my story and my knowledge in my Facebook (named Tigon Trần)

View Thao Tran's full profile to...
See who you and Thao Tran know in common
Follow Thao Tran's online activities
Contact Thao Tran directly
Not this Thao Tran? View more »